Where to buy Taming Sari Tower Ticket?
You can buy the ticket at the ticket counter in the venue of the tower. It costs around 23 Malaysian Ringgit for regular priced ticket.
Where to stay?
I suggest you use AirBnB if you are looking to rent for houses or apartments that are affordable/cheaper yet comfortable. I personally stayed at River View Home 2: At Heritage &Jonker Street Area.
Where to best exchange currency?
The best rate you can find will be through your local bank or if you are from Cebu city I can suggest in Ayala Mall (Dropby forex exchange) or Raintree mall ( Alco Credit and Money exchange). (P.S. Do not exchange in the airport cause the rate will have a big difference.)
Do I need visa to enter Melaka,Malaysia?
If you are a Philippines Passport Holder like me then you do not need too but be sure that your passport is valid for 1 month counting from the first day of your travel date. For more information check it here.
Grab Car or Taxi. You can just book or ride anywhere and the taxi or grab car will take you there.
By Foot. Taming Sari Tower Melaka is 3 minutes away from Dataran Pahlawan Megamall and Mahkota Parade Shopping Mall.
Here is a Map for you to follow what I just typed.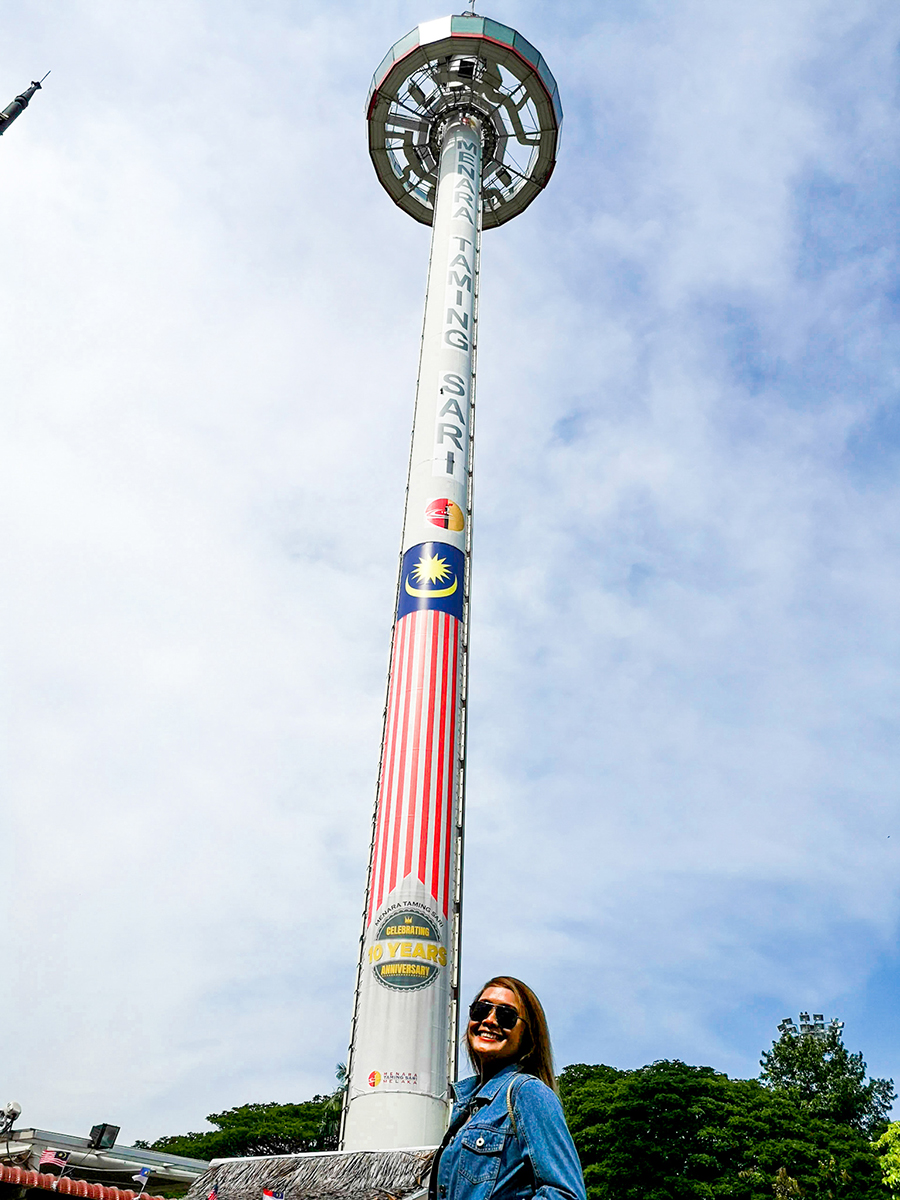 Taming Sari Tower or also know as Menara Taming Sari in Malay. It is a slow revolving gyro tower in Melaka, Malaysia.  The name is adapted from Sari Keris, a mythical weapon is said to has the possessive power belongs to the local legendary warrior Hang Tuah. The structure design of the tower follows the shape of the Keris.
This tower will take you to a height of 80 meters above ground and the tower stands at 110 meters tall.  It revolves to a maximum degree of 360 that will surely provide a panoramic and interesting view of Malacca state within 7 minutes. 
At first, I was really dizzy about tagging the tower's location for the reason of the word Melaka or Malacca. I have not read any news or search any information about that. My only guess was the words are a separate place. I am wrong(Hate to admit it). I look it up at google and *drum rolls please* I discover that recently Malacca's name was changed to Melaka.
I personally prefer the morning views cause' I can see the awake city. Queues have never been too long and they give you a complimentary bottle of water at the ticket box. An obligatory photo on your way is experienced but there is no pressure to buy it on the way out. There are discounted rates for Malaysian citizens and senior people. Binoculars are for hire, however we had no time on using it. The tower can carry up to 66 people per session. You get inside the air conditioned carousel at ground level and it climbs its way up slowly revolving the whole time. Entire experience lasts for about 5 mins or so.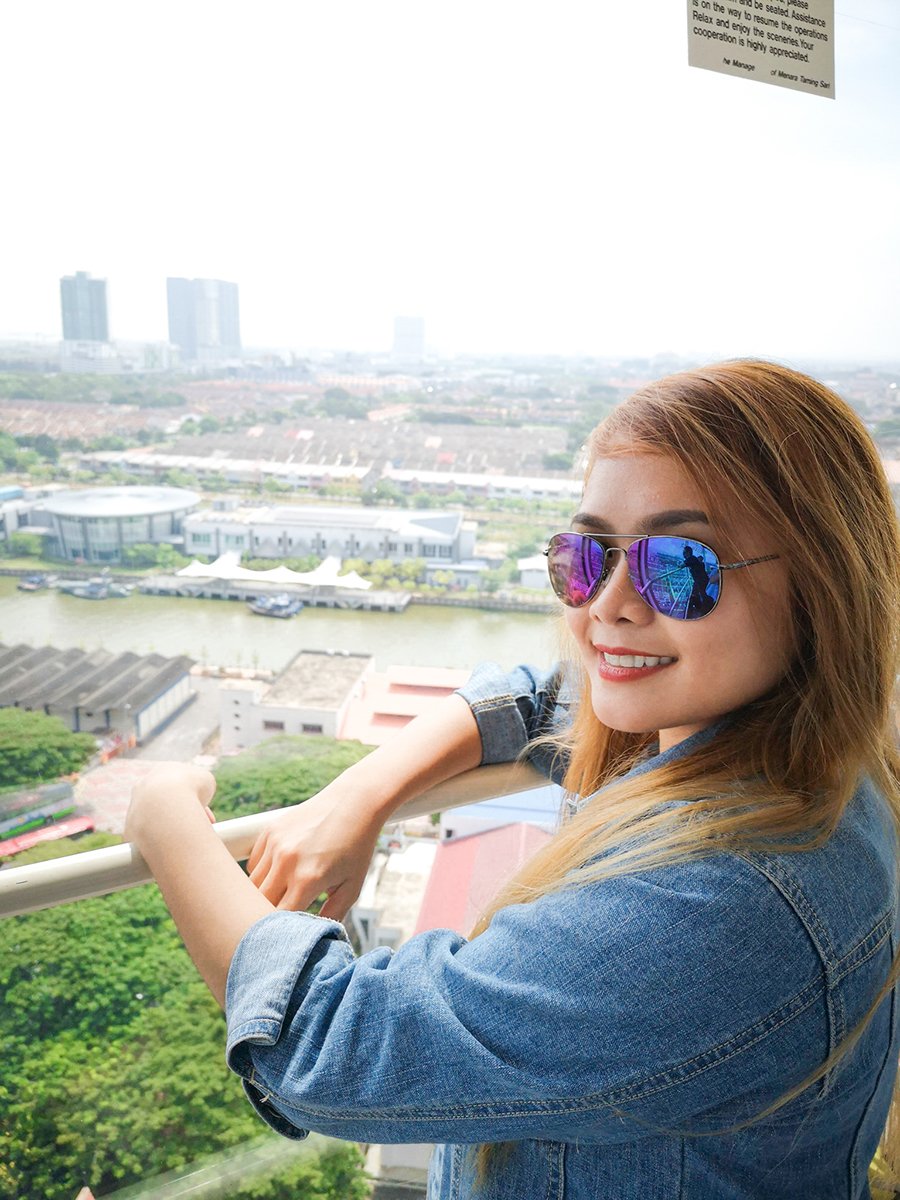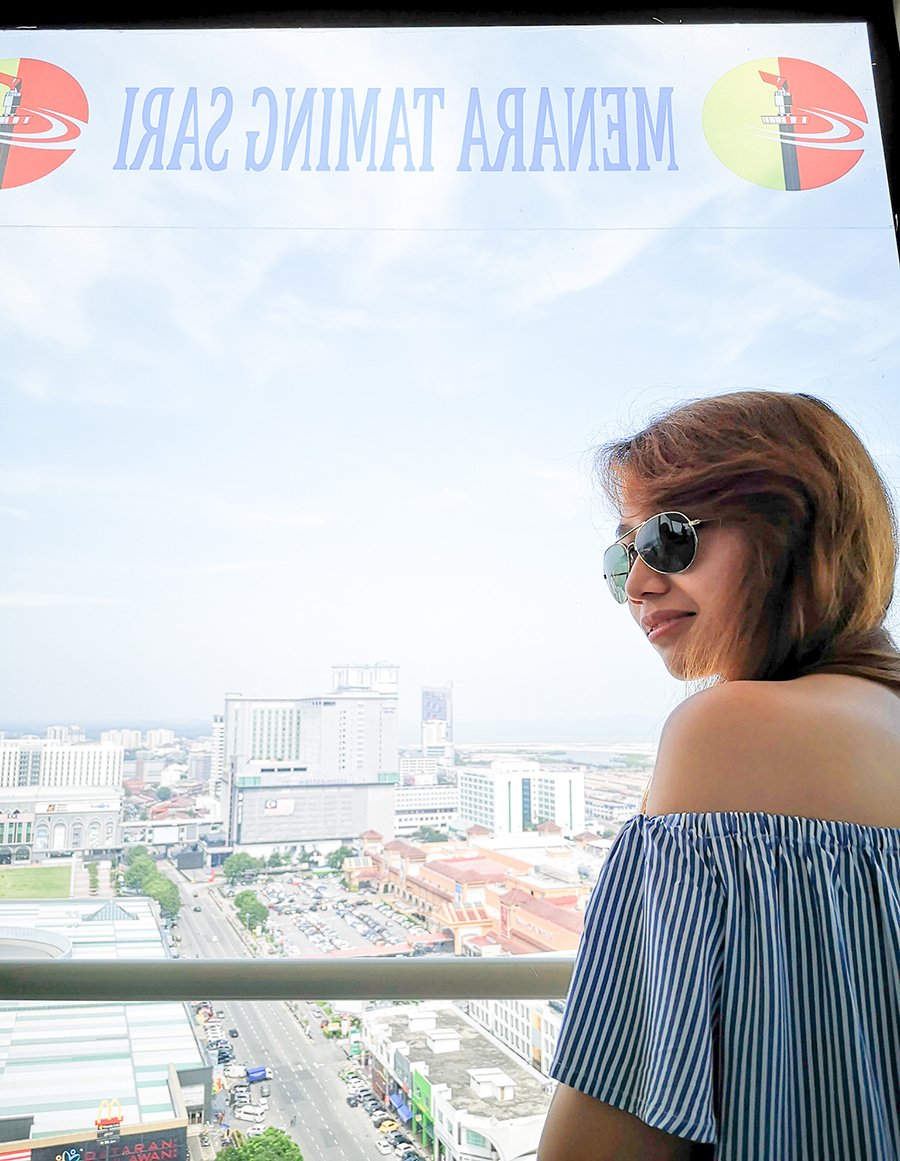 Daily Opening Hours:
Ticket Price:
Malaysian: RM17 or 221 Philippine Peso or 4.10 US Dollars (Adult), RM11 or 143 Philippine Peso or 2.65 US Dollars (Child below 12 years old)
Non-Malaysian: RM23 or 300 Philippine Peso or 5.56 US Dollars (Adult), RM15 or 195 Philippine Peso or 3.61 US Dollars (Child below 12 years old)
*Prices may vary depending on the exchange value in the market.