As you have seen in my instagram, I have posted some spots I love about this place. The similarities and differences bind the city together. The culture differences are present but does not hinder one another in cooperating to build the city. I know that there are plenty of things to do in Melaka but I have compressed the activities that must be experience when one is in Melaka.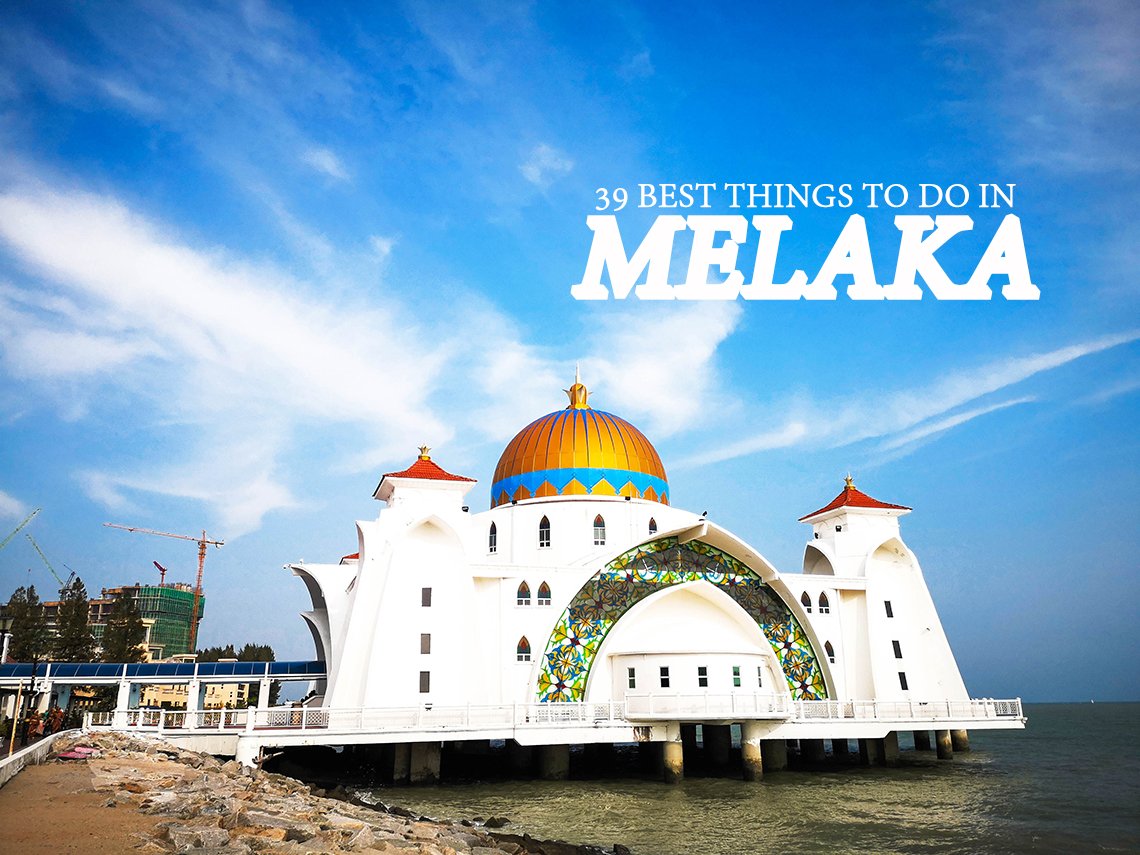 39 BEST THINGS TO DO IN MELAKA, MALAYSIA
1. CRUISE AT MELAKA RIVER
Address: Jalan Laksamana, 75000 Melaka, Malaysia
This is a must thing to do when you are in Melaka. The price is worth the experience. You can totally see almost everything what Melaka has to offer.
2. EXPERIENCE A 360 VIEW OF MELAKA (MALACCA) AT TAMING SARI TOWER
Address: Jalan Merdeka, Bandar Hilir, 75000 Melaka, Malaysia
Do you want to see a unique view of the landscape of Melaka? Then this is your ride. Hop on and experience a bird's eye view of Melaka.
3. STROLL AT JONKER WALK – CHINATOWN MELAKA
Address : 75200 Malacca, Malaysia
This mesmerizing Chinatown of Melaka will surely leave indelible inks in your memories for years to come. If it is your first time, make sure you visit this place not only in the morning (day) but as well as nighttime (Friday+Weekends).
Address: Jalan Pulau Melaka 8, 75000 Melaka, Malaysia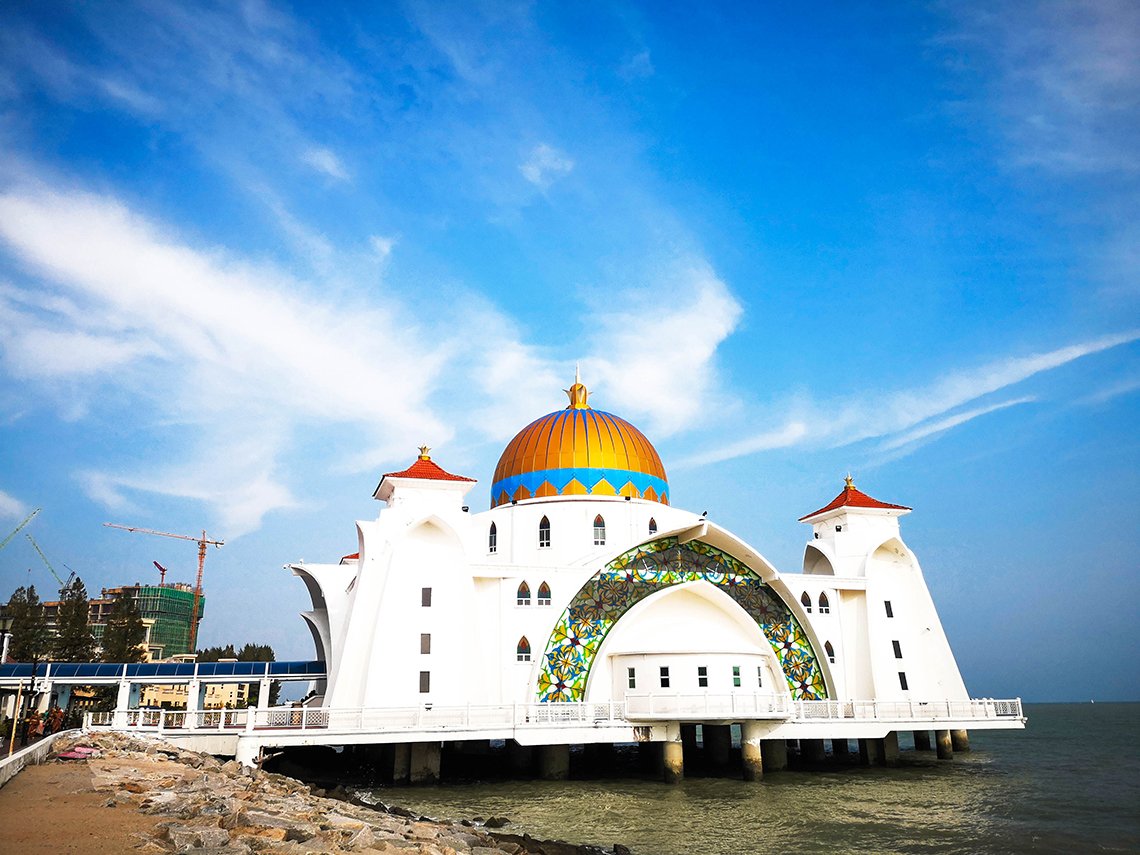 During our visit, a photo shoot of 3 couples have been ongoing. I was hypnotized by their dresses. They were so gorgeous and all was perfect. With sun getting ready to set and the sky preparing for it, the holy place looked ethereal. The mosque closes at 6.30 pm, so try and reach early. A place perfect for instagram! #shellwanders
5. WALK ALONG THE MELAKA (MALACCA) RIVER
Address: Jalan Laksamana, 75000 Melaka, Malaysia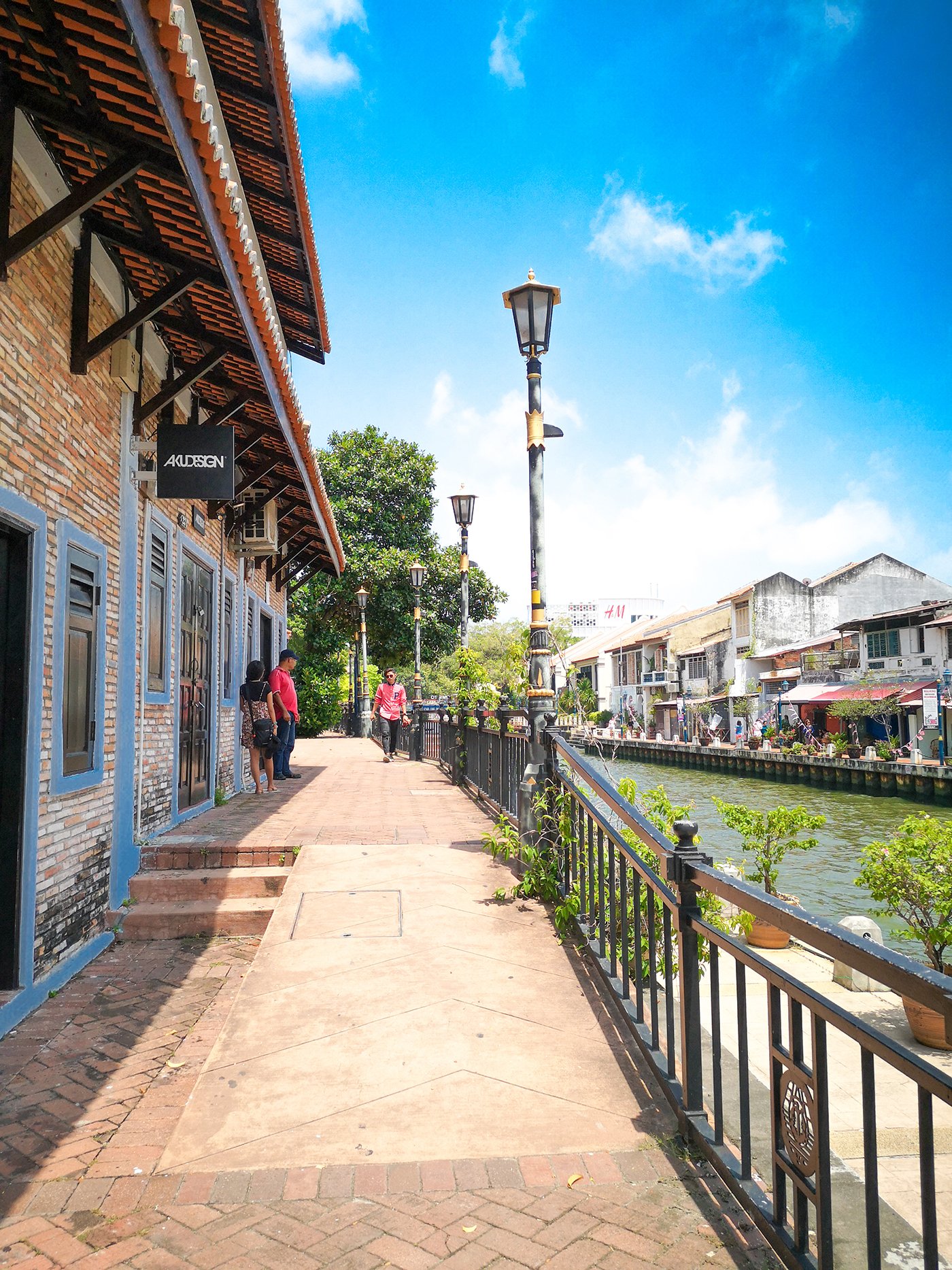 If you do not want to ride the cruise just follow the riverside walk at Melaka River. Take time to see the magnificent view of Melaka. Just by passing this side, you can almost see what's in Melaka.
6. SIP AT A VERY BIG CONTAINER
Address: Jalan Merdeka, Bandar Hilir, 75000 Melaka, Malaysia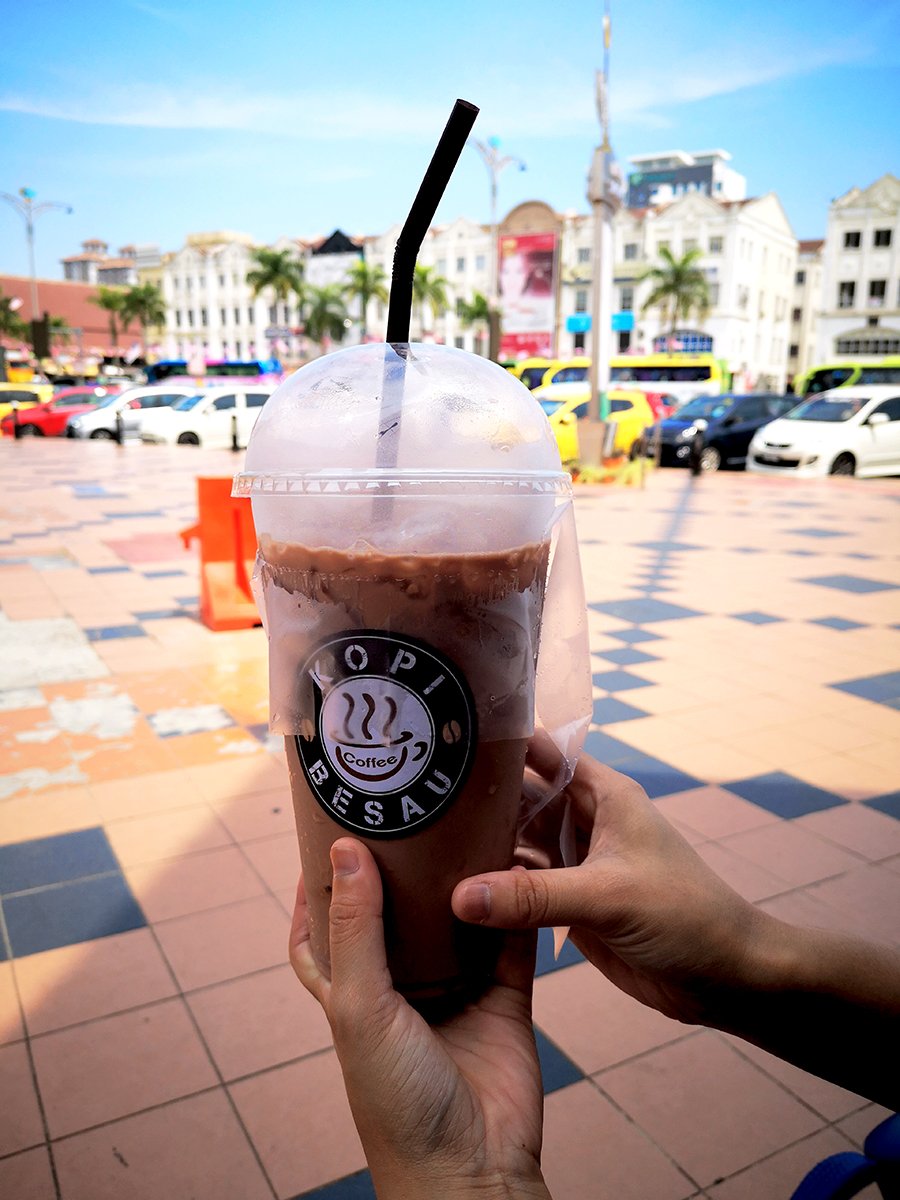 A one-feet tall container of liquid can be bought. It will surely quench your thirst.
7. DISCOVER ART IN PUBLIC PLACES!
Address: 23-32, Lorong Jambatan | Near the bridge
There are so much art in the area. All you have to do is stroll. Just keep strolling! Hunt them down.
Address: Melaka Duck Tours , Jalan Merdeka , Bandar Hilir Melaka, Malaysia
At the same spot as the Menara Taming Sari, you can also check out the Duck Tours. It's a modified vehicle (World War 2 truck) that looks like a duck and is able to go both on land and water.
9. VISIT THE STADTHUYS AND THE DUTCH SQUARE
Address: Jalan Gereja, Bandar Hilir, 75000 Melaka, Malaysia
A must go place in Melaka, wherein you can enjoy taking photos around the area.It is a historical place where most structural are painted in red, a must take photo at the red clock tower, park and fountain.
10. RIDE A TRISHAW
Address: You can find it anywhere in Melaka | Dutch Square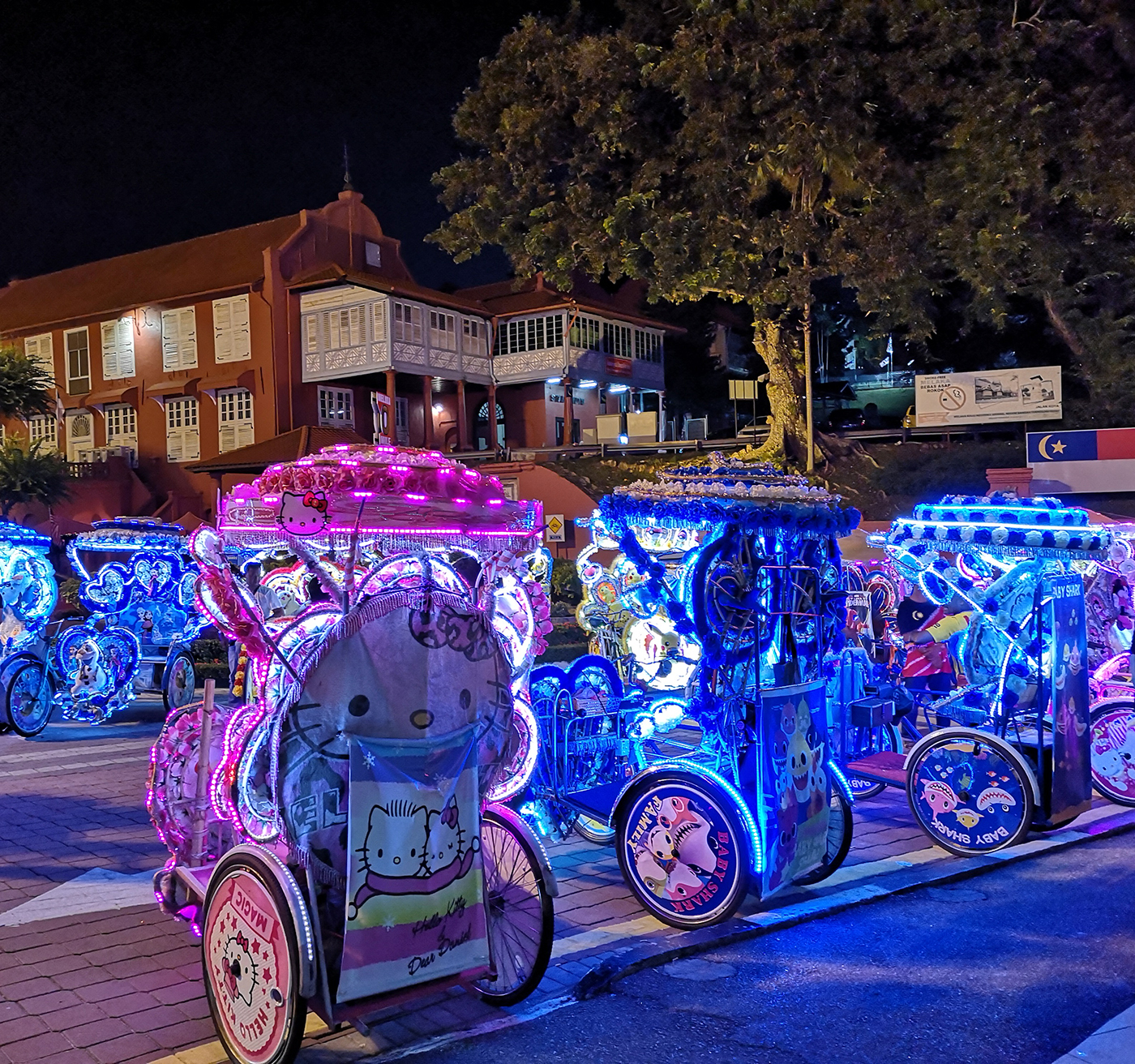 You might see these three wheeled-bicycles before you hear them, but whichever sense with which you first experience them, they will definitely make themselves known. The lovely Pikachu- or Hello Kitty-adorned bikes are available to rent-a-ride for a negotiable price.
Address: Jalan Merdeka, Bandar Hilir, 75000 Melaka, Malaysia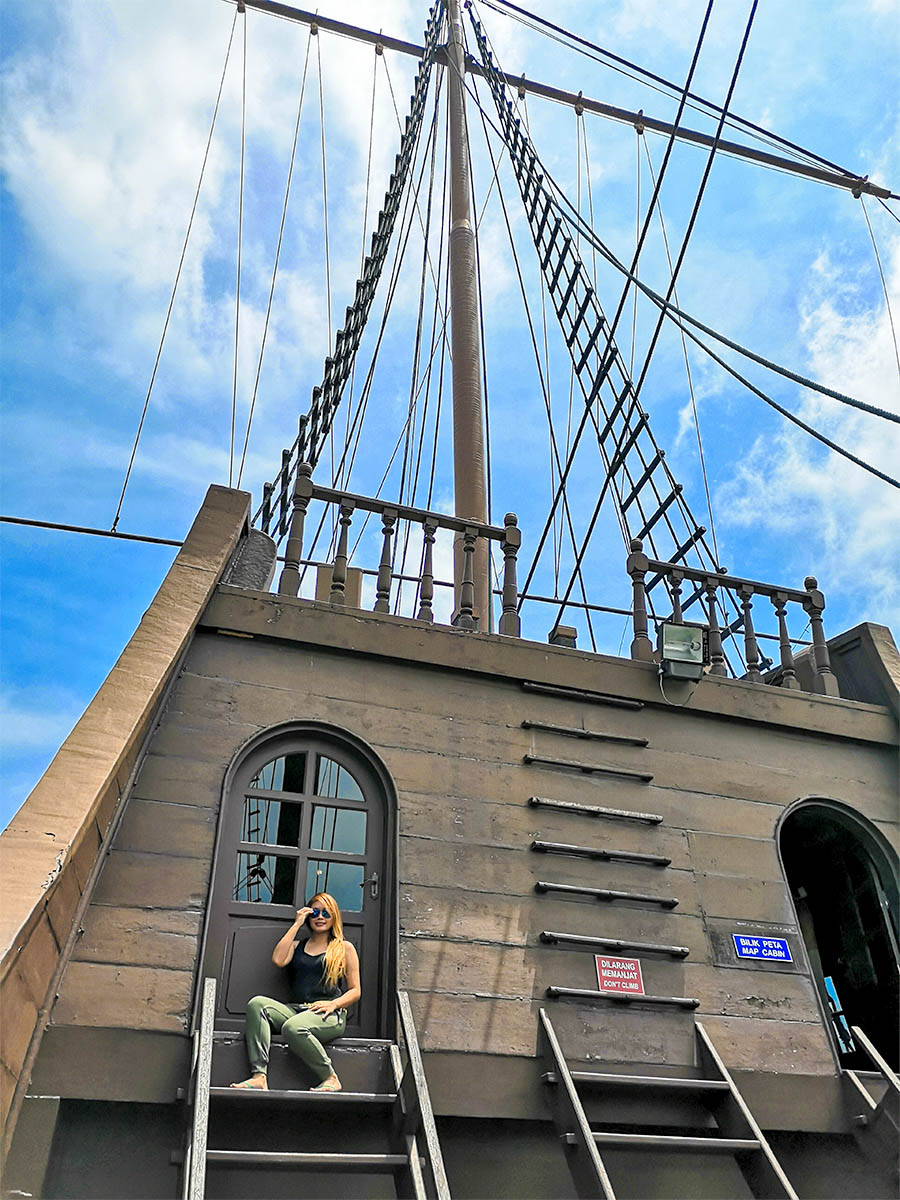 You will actually find three different museums here that tell the story of maritime history in Malaysia and you can climb aboard the Flor de la Mar as well as enjoy dioramas and other nautical antiques.
Address: Jalan Kota | Bandar Hilir, Melaka 75000, Malaysia
A Famosa Fort is one of the main attractions in Malacca and is said to be one of the oldest kinds remaining ruins of the 16th century Portugese fort. A must visit for all those who comes to Melaka and definitely for history buff. 
Address: Jalan Kota, Melaka 75000, Malaysia
The story of St. Francis Xavier's statue and how it lost its right arm adds an interesting tidbit to this church's history. The scenic view from up here of Malacca is nice. A lot of people visit this hill. It is an easy hike, so why not?
14. WATCH SOME OF THE STREET PERFORMANCES 
Around 8pm in Jonker Walk, A live performance has struck us. It may or may not be impromptu.
15. WATCHOUT FOR THE KOMODO DRAGON AT THE MELAKA RIVER
Address: Melaka River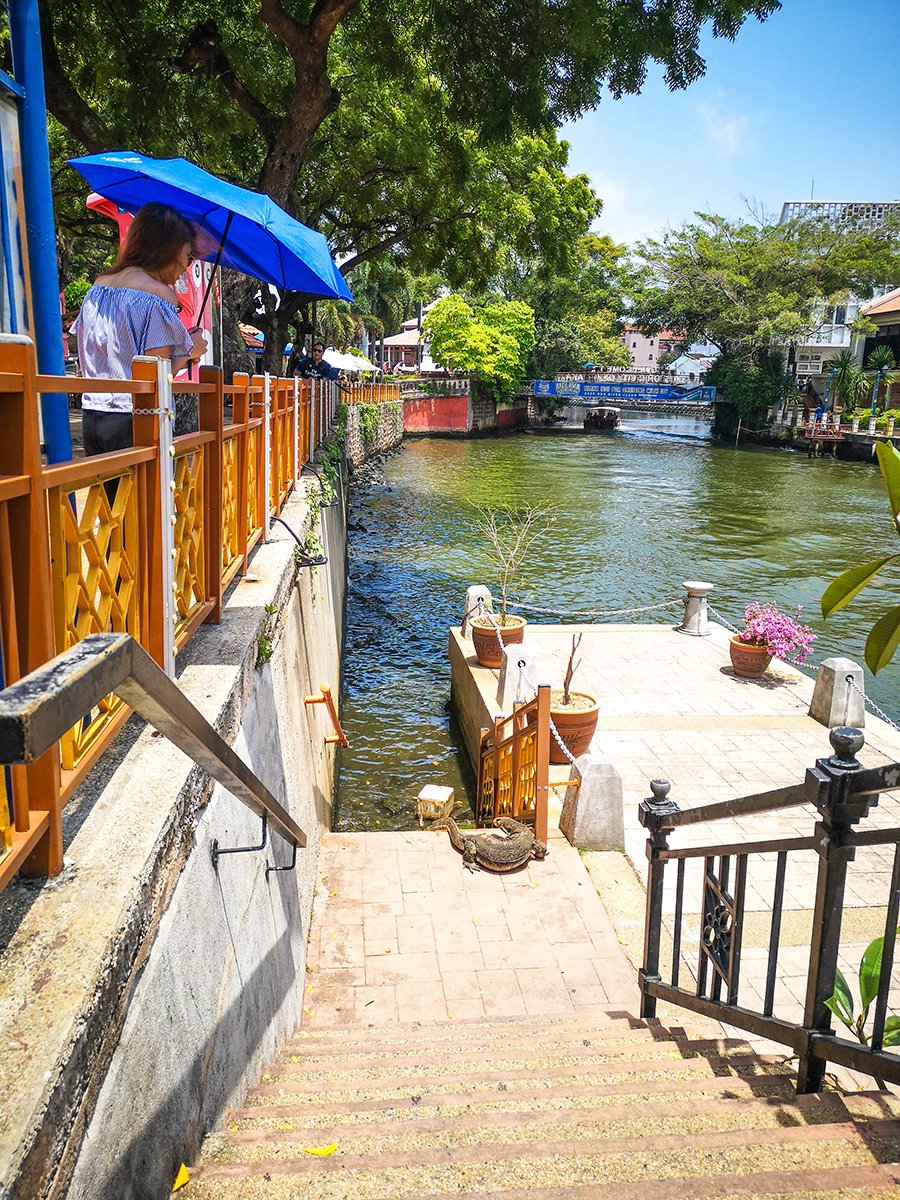 Me and my friends did not expect to see a real life Komodo dragon. Not one Komodo but Two alive komodo. Just be careful in strolling the riverside.
16. PHOTOGRAPH THE WORLD HERITAGE MELAKA SIGN
Address: It is near the Dutch Square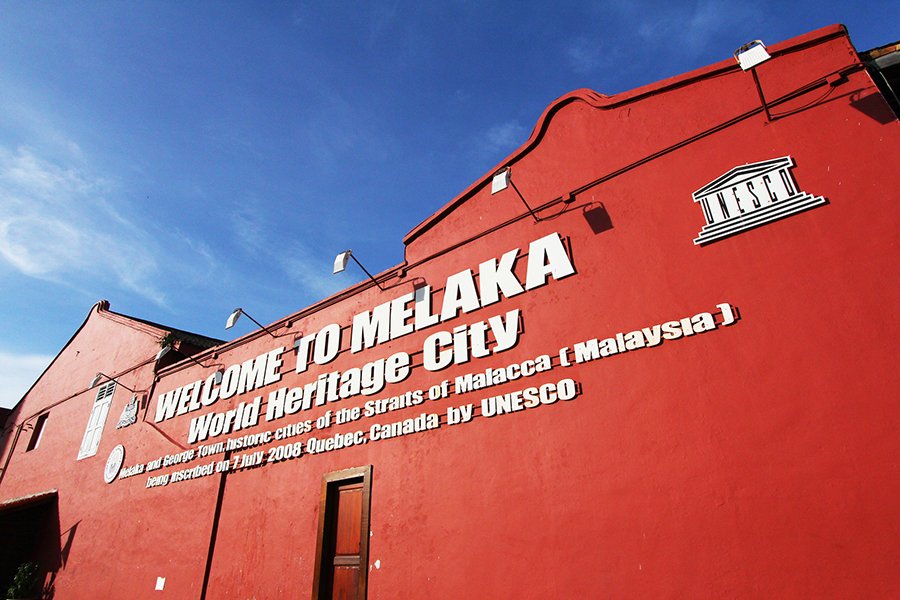 Have fun finding the Sign! Just ask the locals!
Address: Jalan Persisiran Bunga Raya, Kampung Bunga Paya Pantai, 75100 Melaka, Malaysia
The oceanarium has a few 3D & AR-driven spots so you'll never miss a selfie moment with your family. Be sure to answer the quiz being given at the entrance to redeem some a souvenir. Ticket pricing also comes with fish feed that would come in handy as you approach the end of exhibit.
Address: Lebuh Ayer Keroh, Kampung Bunga Paya Pantai, 75450 Melaka, Malaysia
Want to experience loud heart beat but not in a party area? Go to the top of this Tower.
Address: 48-50, Jalan Tun Tan Cheng Lock, 75200 Melaka, Malaysia
Another museum to wander and enjoy the history of Peranakan. A well preserved house. There is a guided tour for this tour or you can just tour on your own.
Address: Bandar Hilir, 75200 Malacca, Malaysia
Middleburg Bastion is a small but interesting old Dutch fort in Melaka along the river, built around 1660 by the Dutch as part of the defensive fortifications of Melaka. It's a few minutes walk from the Old Dutch Square and worth a short visit.
Address: 25, Jalan Tokong, Kampung Dua, 75200 Melaka, Malaysia
The Cheng Hoon Teng is the oldest functioning temple in Malaysia and provides a striking contrast to the European-influenced architecture characterising the rest of the city. In 2003 it was awarded its own UNESCO heritage status, which makes it well worth a visit.
Address: Lorong Tun Mamat 1, Kampung Morten, 75300 Melaka, Malaysia
Free tour of a traditional house. Wooden houses are built on stilts by the river in Kampung Morten (a Malay village within Melaka), has a small well tended garden and feels like most grannies houses – cozy, lived in, overflowing with all sorts of vases, statues, photos, plates, memorabilia, cushions, kitchenware and traditional furniture.
Address: Jalan Tukang Emas, Melaka 75200, Malaysia
This is one of the oldest lndian temple in Melaka. The architecture is interesting and unique. It is right in the heart of old historic part of Melaka (Malacca) town in the Jonker Street area.
Address: Lebuh Ayer Keroh, Ayer Keroh 75450, Malaysia
Crazy for the wildlife? Fret not because Melaka has one to offer. A variety of species can be found in the Sanctuary.
Address: Jalan Kampung Hulu, Kampung Dua, 75200 Melaka, Malaysia
Another Mosque to explore.
26.HIKE UP BUKIT CHINA (CHINESE HILLS)
Address: Jalan Puteri Hang Li Poh, Bukit Cina, 75100 Melaka, Malaysia
This hill/ park area is an old Chinese cemetery. A little out of the centre of Melaka but if you can get there, it's a good place for a morning walk/ exercise. Although, it is not advisable to visit in the afternoon as that is the time when it is soaring hot.
Address: No. 25, Jalan To_kong, Melaka 75200, Malaysia
If you are interested in history, especially maritime history, you will love this museum. It has many interesting displays and facts about the voyages of Zheng He,
Address: Jalan Kota, Melaka 75000, Malaysia
Different traditional costume styles of each state in Malaysia and the different ways each Sultan wears his royal head dress can be found here. It's really worth a visit even if just to see the traditional architecture of the museum which was built to replicate the Sultan's Palace during the era of the Melaka Sultanate.
Address: No. 3 Jalan KSB, Impression 8, Impression City at Kota Syahbandar 
This new iconic landmark in Melaka is a must visit. Entertainment at its best! 
Address: Lot PT 17178 Jalan Ayer Keroh | Hang Tuah Jaya, Melaka 75450, Malaysia
Spend the day enjoying the water slides and pool.
31. WANDER AT THE SHORT SPAN BRIDGES IN MELAKA (MALACCA)
Address: Its in the River where the River Cruise will pass.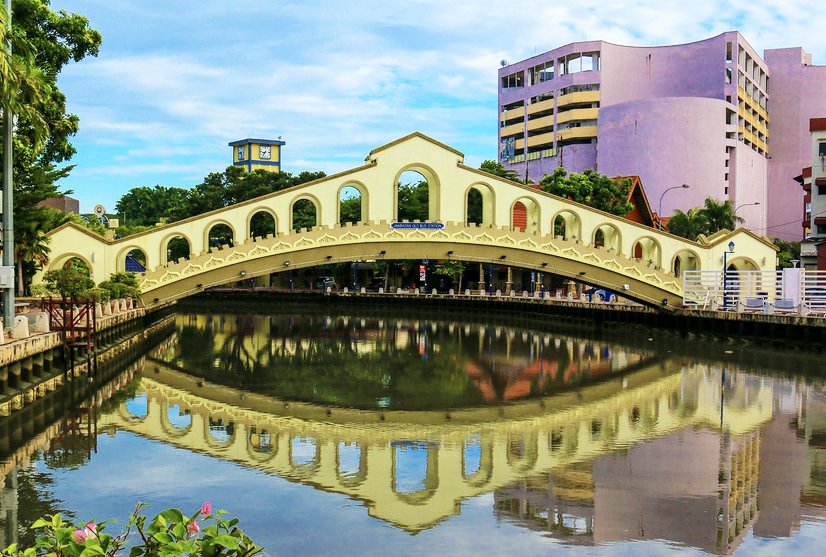 The short span bridges have so many design. If you love architecture, find them all. This should not be missed by the eye.
Address: Jalan Parameswara | Cnr Jln Parameswara & Jln Melati, Melaka 75000, Malaysia (in between the destination)
Places that brilliantly preserve their past make the best museum. The Melaka Prison Museum is one excellent example. Almost everything is original and authentic. Get the chills when you look at how prisoners lived or survived at the isolation cells, long corridors, interrogation room, hanging gallows, spanking room etc. Don't expect any display photos to be censored ie. raw and graphic.
33. MACHAP WALK
Address: Unnamed Road, Kampung Machap Lama, 76100 Alor Gajah, Malacca, Malaysia
Machap Walk unites all the famous dishes of Malaysia in one place. The street is filled with every race in Malaysia which shows the 1 Malaysia spirit.
Do not miss the opportunity to go to Machap Walk, open during the weekends if you happen to be in Malacca.
34. CHRIST CHURCH 
Address: Bandar Hilir, 75200 Malacca, Malaysia
The iconic Christ Church of Melaka is part of the Red Square which was built in the Dutch era.
Address: 178 Jalan Parameswara, Melaka 75000, Malaysia
Love illusions? Well this house is for you. House of Illusion is the First magic theatre in Malaysia.
Address: Jalan Klebang, Melaka 75200, Malaysia
Exciting right? Explore inside a real submarine. Two planes can also be found in the area. Look for it.
37. MELAKA (MALACCA) CLOCK TOWER
Address: Jalan Gereja, Melaka 75000, Malaysia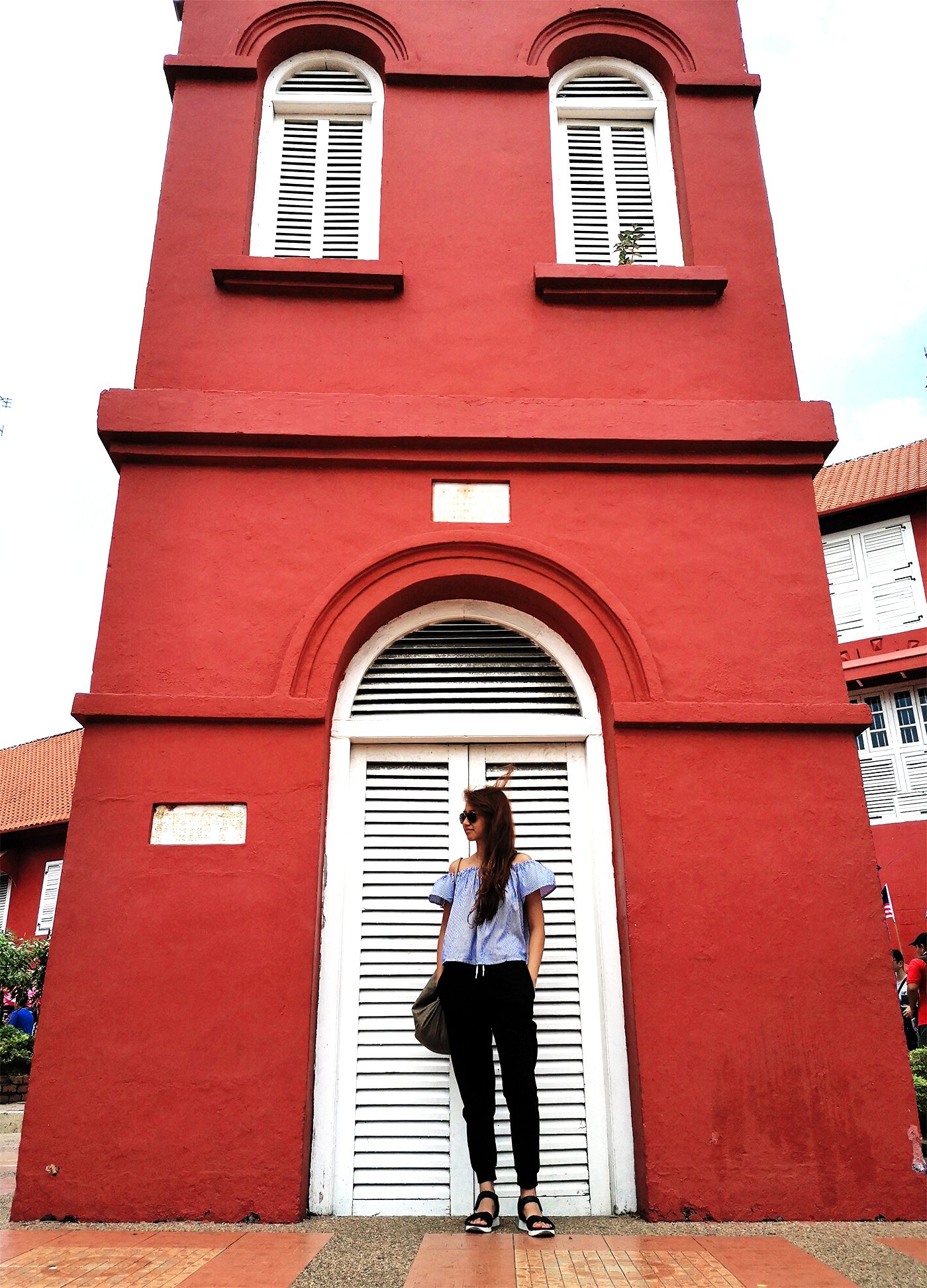 Try to check if the clock is still working. Also, make use of the color of the tower as your background. It will turn out perfectly great.
38. THE GOLD MAN STATUE-LIKE IN DUTCH SQUARE
Address: Bandar Hilir, 75200 Malacca, Malaysia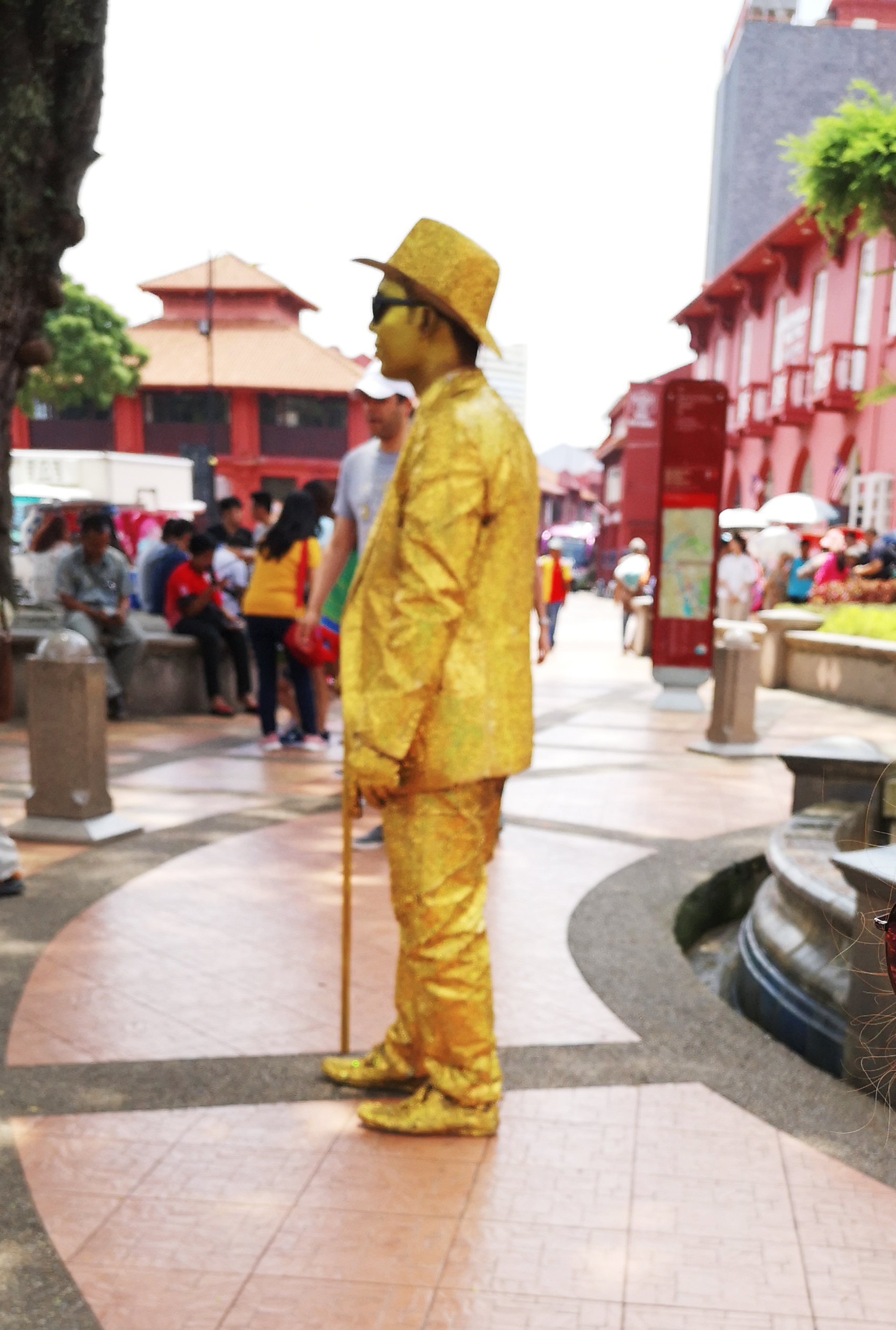 Look for him. Take a pic.
Address: 12 Jalan Banda Kaba, Melaka 75000, Malaysia
In the center of Melaka's main attractions and in all truth is one of the must see attractions from Melaka's beautiful heritage. It is a really beautiful church with a friendly and welcoming congregation.
HERE IS A MAP TO HELP YOU GET AROUND THE MELAKA CITY
PRE-TRAVEL GUIDE
I suggest you use AirBnB if you are looking to rent for houses or apartments that are affordable/cheaper yet comfortable. I personally stayed at River View Home 2: At Heritage &Jonker Street Area.
Where to best exchange currency?
The best rate you can find will be through your local bank or if you are from Cebu city I can suggest in Ayala Mall (Dropby forex exchange) or Raintree mall ( Alco Credit and Money exchange). (P.S. Do not exchange in the airport cause the rate will have a big difference.)
Do I need visa to enter Melaka,Malaysia?
If you are a Philippines Passport Holder like me then you do not need too but be sure that your passport is valid for 1 month counting from the first day of your travel date. For more information check it here.
VIEW THIS OFFLINE!
To view this offline, Just download the app GPsMyCity using the link below!Then, search for my article  9 Best things to do in Dutch Square, Melaka Malaysia.
For IOS USER, DOWNLOAD LINK BELOW:
   GPSMYCITY APP
For Android USER, DOWNLOAD LINK BELOW:
   GPSMY CITY APP
It is so easy, right? Just a few clicks then you are off to go!
A PERSONAL TOUR GUIDE INDEED!
Anything else I'm missing? Have you been to Melaka? How many of these have you been to? What's next on your list?