During our visit in Melaka, my bestfriend did the research about this Mosque which can be found along the Straits of Melaka. I hindered my itch to go online just to research about this "Fairytale" like Mosque. I hindered everything I could possibly research online because I want to experience that kind of feeling where I am really lost and I just want to see the places for the first time thru my bare eyes not just thru pictures.
Try to scroll down till the end to see what kind of news I brought back from my adventure.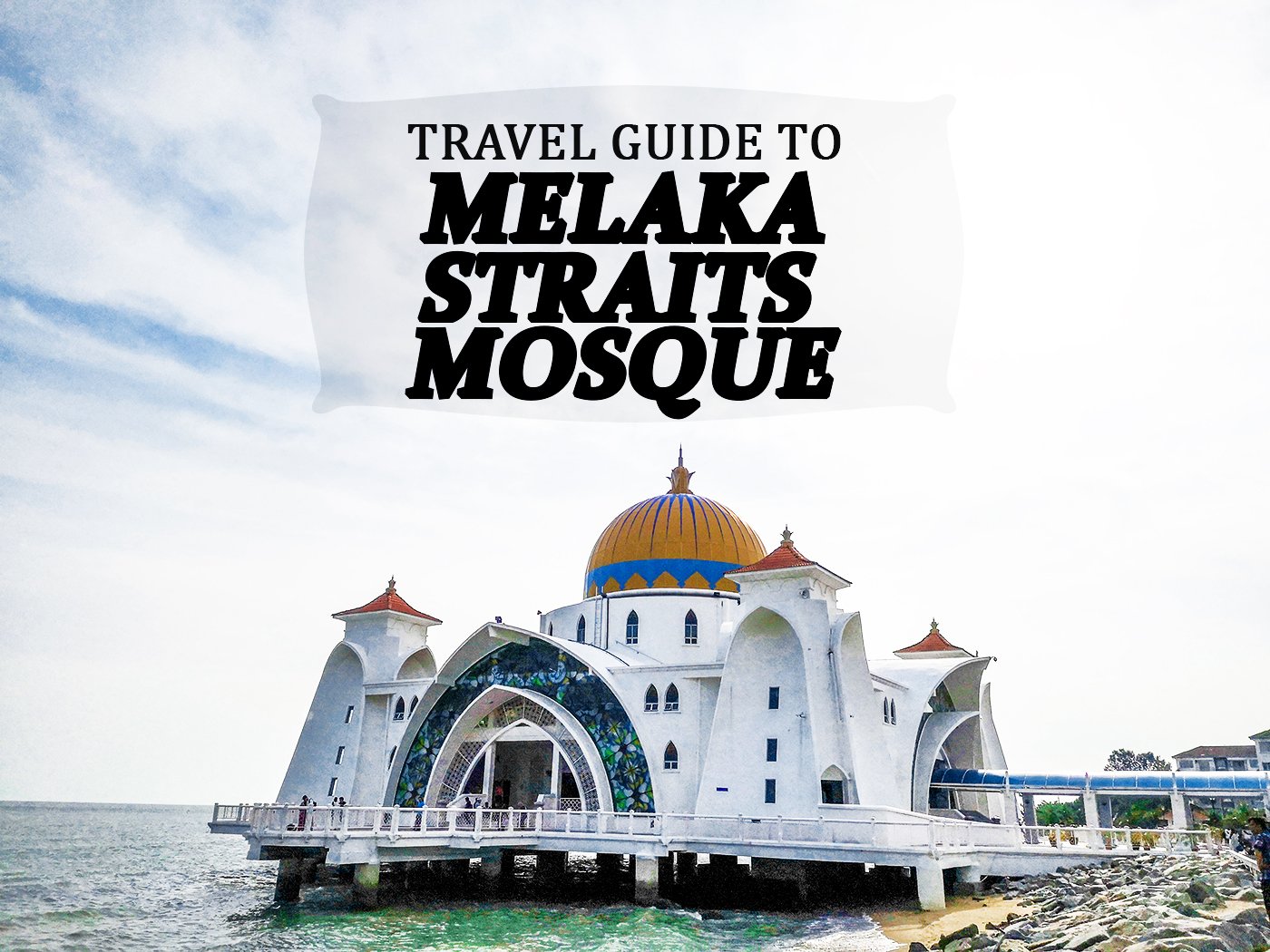 GETTING HERE
For everybody's information Melaka is a small city located in Malaysia. It is 2 hours and 20 minutes from Malaysia by Delima bus. We hopped on a bus during night time so I did not have the luxury to go sightseeing but I bet it had a good sense of green. A whole lot of nature was out there.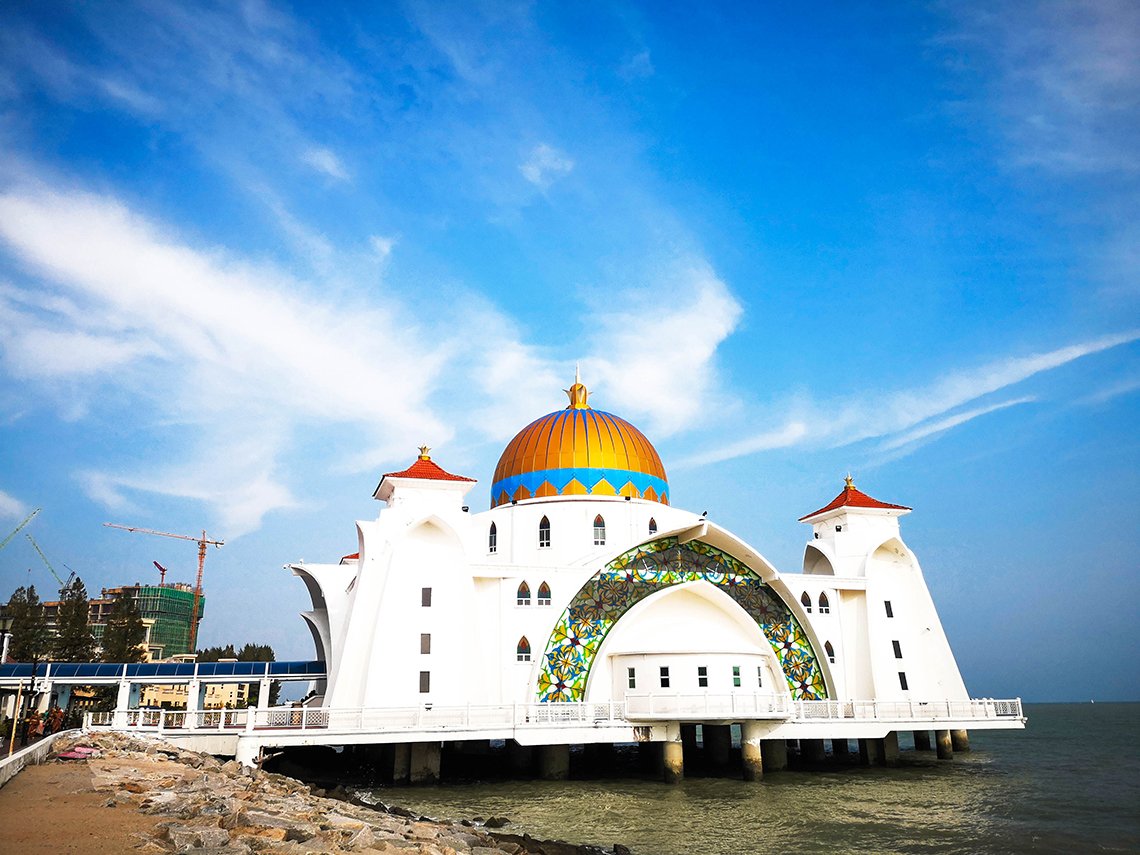 I also bet that either side of the bus will give you a good views.
For tourist, I suggest that you book using an app called Grab Car because taxi is waaaay too expensive (they might add some additional fees ) because it is located in a secluded place.
MELAKA STRAITS MOSQUE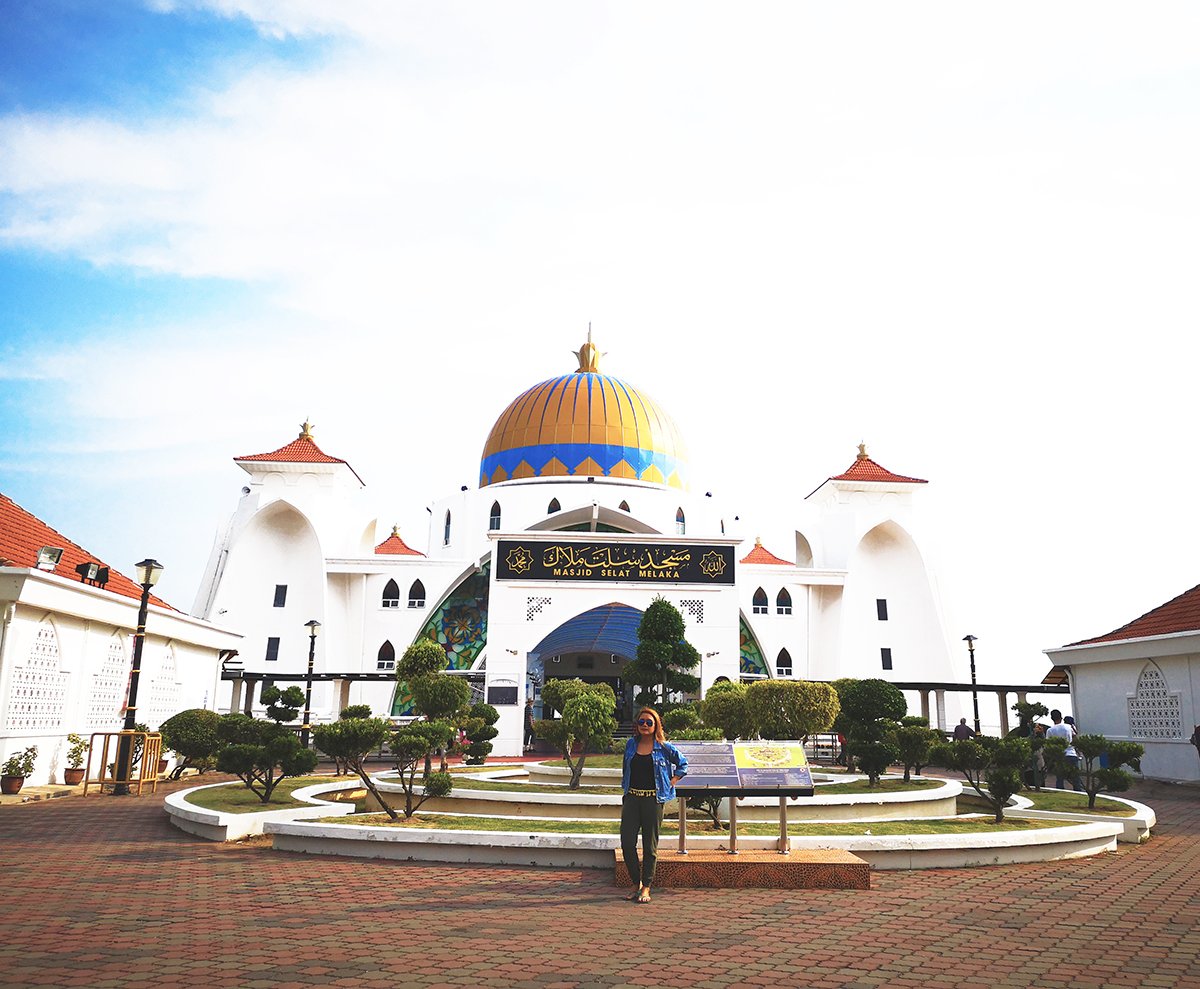 Melaka Strait Mosque referred to many as the Floating Mosque. I bet its other name was derived by its nature to appear as floating during sunset ,sunrise or foggy days.
It is located in an island called Pulau Melaka. The island itself is man-made. It was built only in 2006. Not that historical compared to other touristy places in the area but it is still worth a visit.
Honestly, the moment I saw the Mosque, I fell in love. I do fall in love easily specially with places. The structure of the Mosque is very complex. You can see that the curves were perfectly shaped to a certain degree. Colorful rounded or ellipse covers the Mosque or I would have rather say its roof. It is unlike any other Mosque that I have seen. The outside floor is a combination of red and grayish color.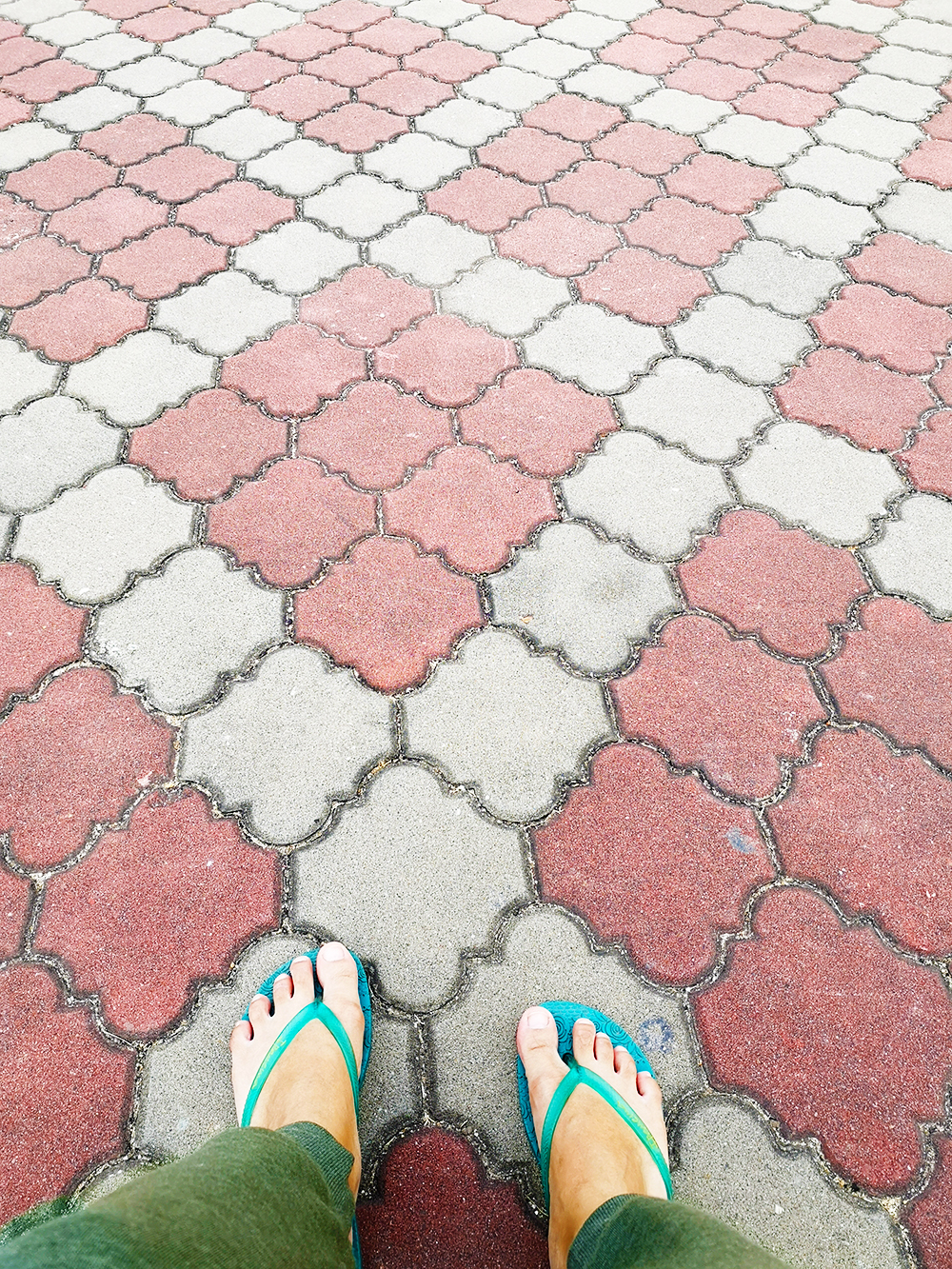 I wish I have seen the inner structure. I was tired actually from the heat of the sun.
DIRECTIONS, HOURS, & FEES
Address:
I wanted to visit the Mosque when the sun was high up in the sky and when it's nigh time. Why both time? One because daylight gives you good pictures. Two, I wanted to see the colorful Mosque based on what my friends kept on talking about.
Operating Hours:
You can visit the Mosque anytime of the day if you do not want to go inside. If you want to go inside, the Mosque is open at 9am. Just make sure it is not the time for prayer.
Parking Area
A lot of available spaces is in the area. Do not worry.
Mosque Fees:
Entrance to the Mosque is Free.
Cab Fees:
Me and my friends used the app and the cost was around 14 Malaysian Dollar. Our pick up point was in Dataran Pahlawan.
PHOTO DIARY



WHERE TO STAY
The place is located in an island but still connected in Melaka. You can find some hotel, inn and hostels in the area.
We were staying somewhere in the heart of the Melaka River. Somewhere means River Cafe Guest House.
WHERE TO EAT
Do not worry even if this place is secluded because a mini store is open beside the Mosque.
DO'S AND DONT'S IN ENTERING MELAKA STRAITS MOSQUE
Do wear a modest clothes. For women, the skirt or trousers should be ankle-length.

Do not wear tight and transparent clothes.

Do not talk loudly.

Do remove shoes when entering the Mosque.

Do not expect or even suggest to shake hands with people of the opposite sex
WHAT'S NEARBY
Middleburg Bastion

Dataran Pahlawan (Shopping Mall)

Jonker Walk
| Related Post: 39 Best Things to Do in Melaka, Malaysia
MAP OF MELAKA STRAITS MOSQUE TO HELP YOU LOCATE IT
We had a hard time locating this in Grab Car application. I hope you do not suffer the same fate like us.
DO I NEED A VISA TO ENTER MELAKA?
If you are a Philippine Passport holder like me then you are very safe my friends. They offer a 30 day free visit for us.
Did you visit any Mosque lately? How was it? Try this Mosque too!
DID YOU ENJOY THIS POST? PIN IT FOR LATER