Does that ring a bell?
If yes, I am happy for you and if in case you do not know, read below.
From the word influencer, you can actually tell that it is someone who influences people. Platform means a business model that creates value by facilitating exchanges between two or more interdependent groups, usually consumers and producers.
In other words, Influencer Platform is an online tool where influencers like me joins and is connected to the brands and agencies to promote specific products or services.
I have known this just by March 2019 when I join a certain group and I am so forever grateful to that group for broadening my environment.
How Does it Work?
The brand comes on the platform and look for influencers to advertise a product or services.
After the brand picks the influencers, a proposal is being submitted.
The influencer who accepts the proposal creates promotional content for the brand.
The platform supplies statistics to help the brand measure the impact of content created by the influencer.

Today, I am gonna talk about a platform that I recently joined.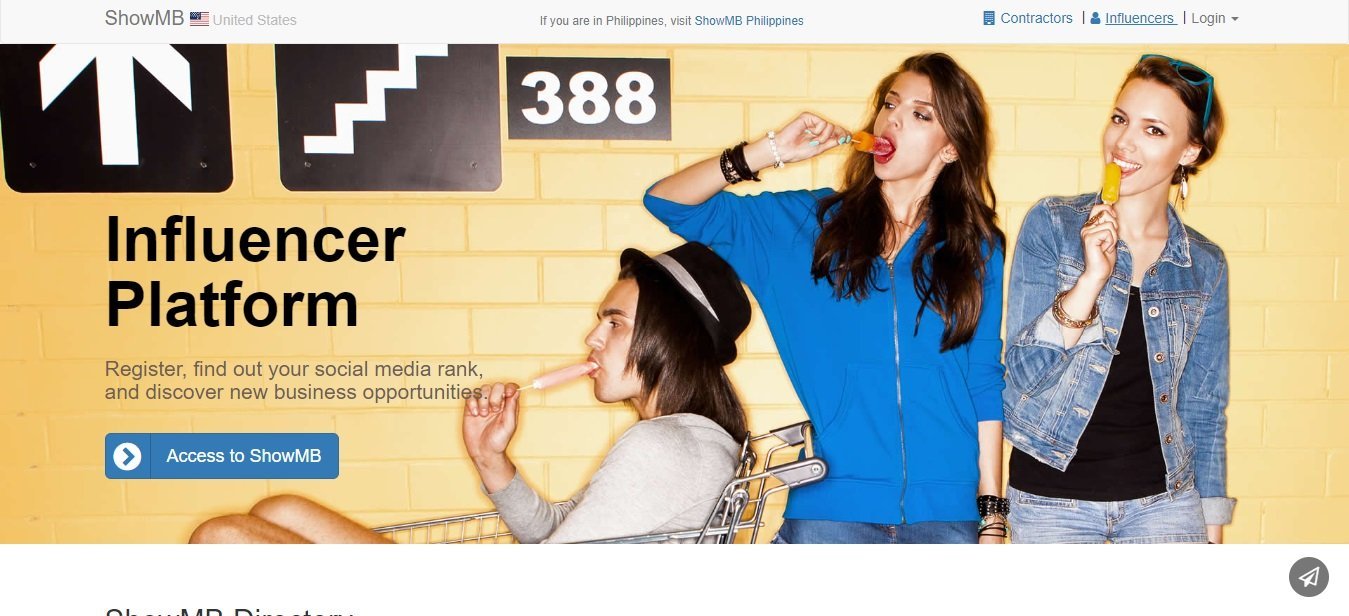 ShowMB is a social media influencer platform that connects you with influencers in 59 countries, helping you build lasting relationships and creating a campaign strategy that works.
Its discovery function offers a variety of options to search and filter by: country, region or city, and interests. Registration and use of the platform carries no cost to the Contractor in the basic mode.
Additionally, the platform lets you approve content, manage legal licensing of visuals, decide payments, and more. Brands can then sit back and see the influence happen; content is published and social sharing gets the word out.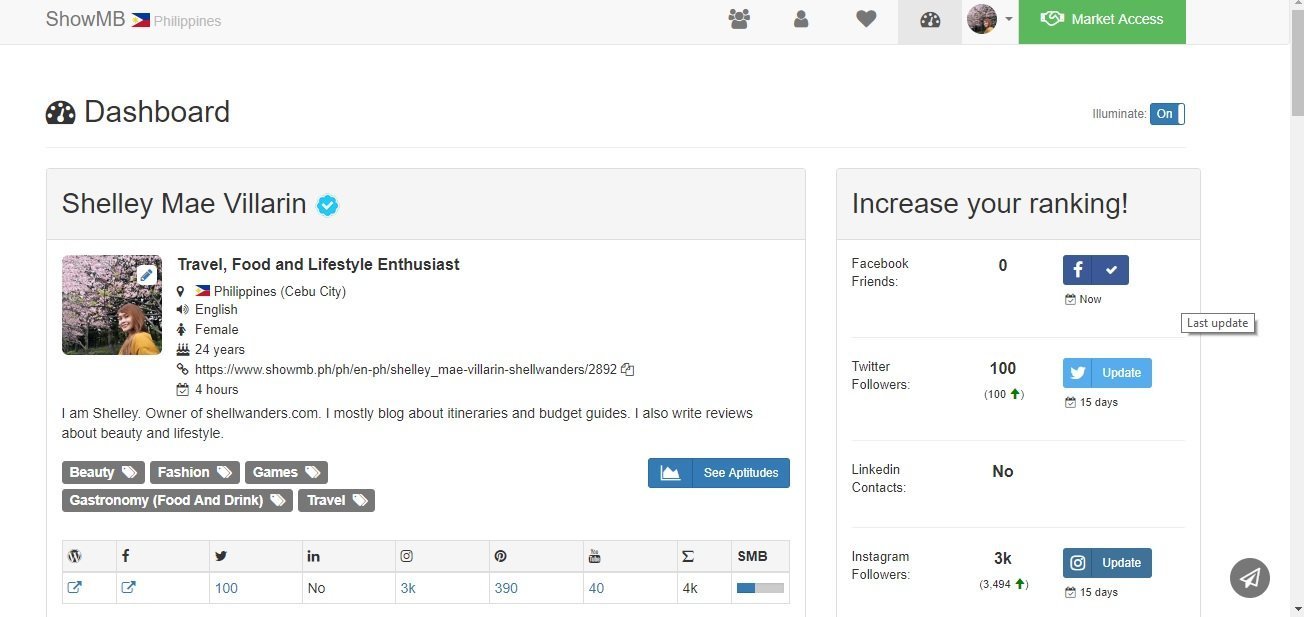 My Thoughts
Influencer Platform has become the most preferred tactic/medium for brands to connect with their target audiences.
If used by brands, it can be a powerful tool to get your products and services out there. As for influencers like me, it can really open a wide window of opportunities
There are many platforms out there to choose from so explore more.

Any thoughts on this? Comment down below!
Always remember to "Develop your One Days to Day Ones!"
XOXO,