Bokeh is the aesthetic quality of the blur produced in the out-of-focus parts of an image produced by a lens, says wikipedia. If you want to shoot some bokeh style picture, this cafe is for you.
WHERE IS IT LOCATED?
Located at Mahogany Place in Pope John Paul Avenue.
HOW TO GET THERE?
✓ By jeep. From Sm City Cebu, ride a 04L jeep.
✓ By taxi or private car. Use waze or google maps for directions.
BICESTER CAFE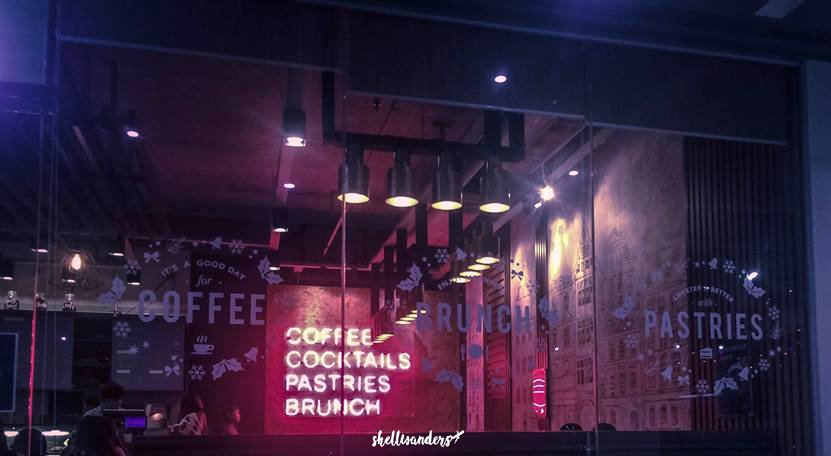 I think you read Bicester as "Bai-ces-ter" but that is wrong. It is read as "Blis-ter". It had fooled me big time. I found that out before reaching the counter thanks to my friends. I did ask the staff about how to read it for confirmation.
This cafe is unlike an other cafe. They offer pastries, coffee and breakfast-like foods. The details of the cafe is really cool. What I like about the cafe is their "LED signs". A signature that is not to be miss when visiting the cafe.
I visited the cafe together with my friends during January and the vibe is very great. It still has that Christmas spirit.
For Green Tea lovers like me, Try it! It is very delicious.
🏷️ 5% OFF 4G WiFi (MNL Airport Pick Up/Delivery) for the Philippines
MENU (BICESTER)
PHOTO DIARY (BICESTER)

Have you visited the place? What do you think? Try their Green Tea Frappe.
Always remember to "Develop your One Days to Day Ones!"
XOXO,