When I saw the request from instagram, I thought that it was just another invitation to just go to an event and then produce pictures and story. But, there is more to it.
A lot, really.
COFFEETERIA
" Pouring happiness and inspiration into people's lives through coffee "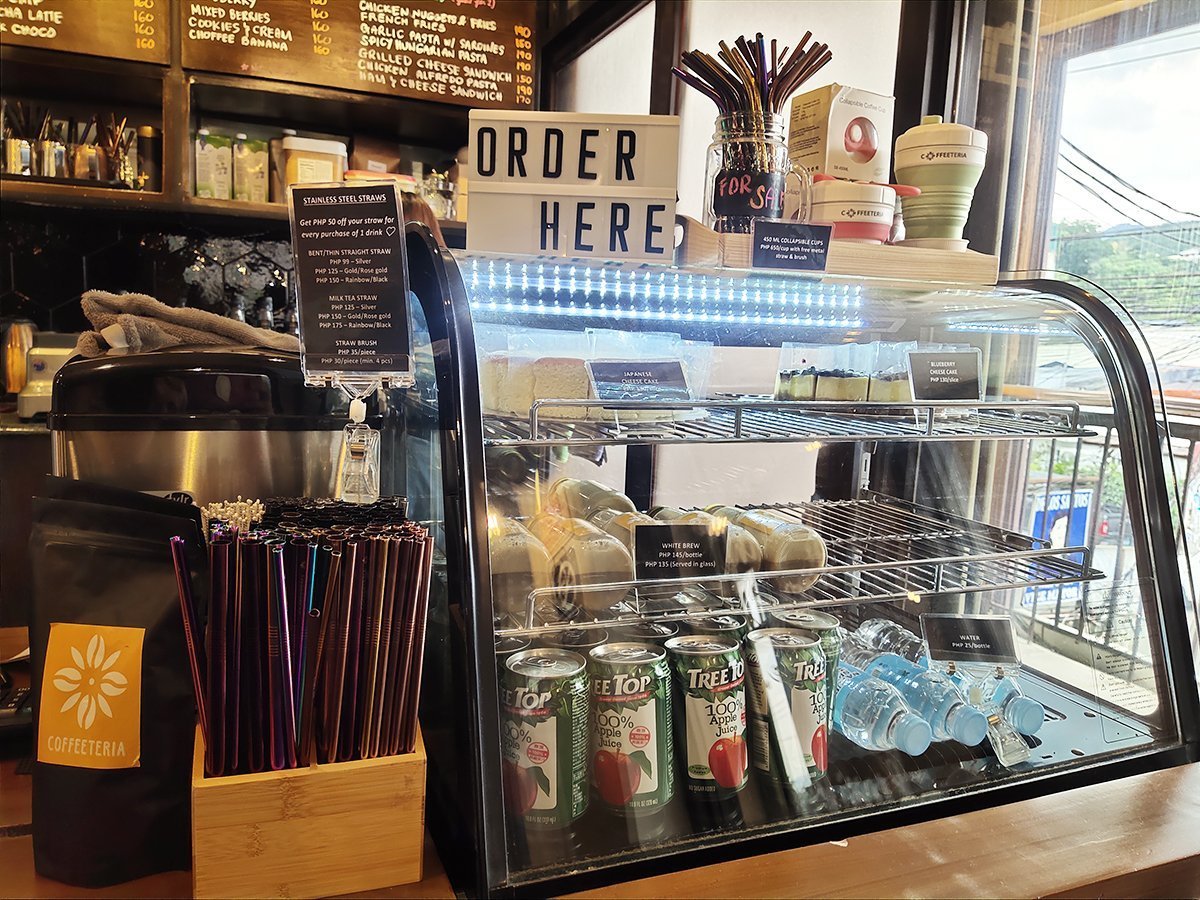 According to Paul (one of the owner), Coffeeteria comes from the Latin American Spanish word "Cafeteria" meaning coffee-house or coffee store and place where something is done (usually business). Also, the vibe it gives is more likely homey and chill.
They serve no sugar coffees. Their place is totally calm and serene. I love the paintings on the wall. By the way, their shop started as a metal straw selling shop and after saving some money, Coffeeteria existed. Magnificent, right?
Coffeeteria's coffee origin comes from Brazil. They make sure that they serve it with freshness. They are very keen into details when making the drinks. Also making sure that the machine their using is properly cleaned all the time.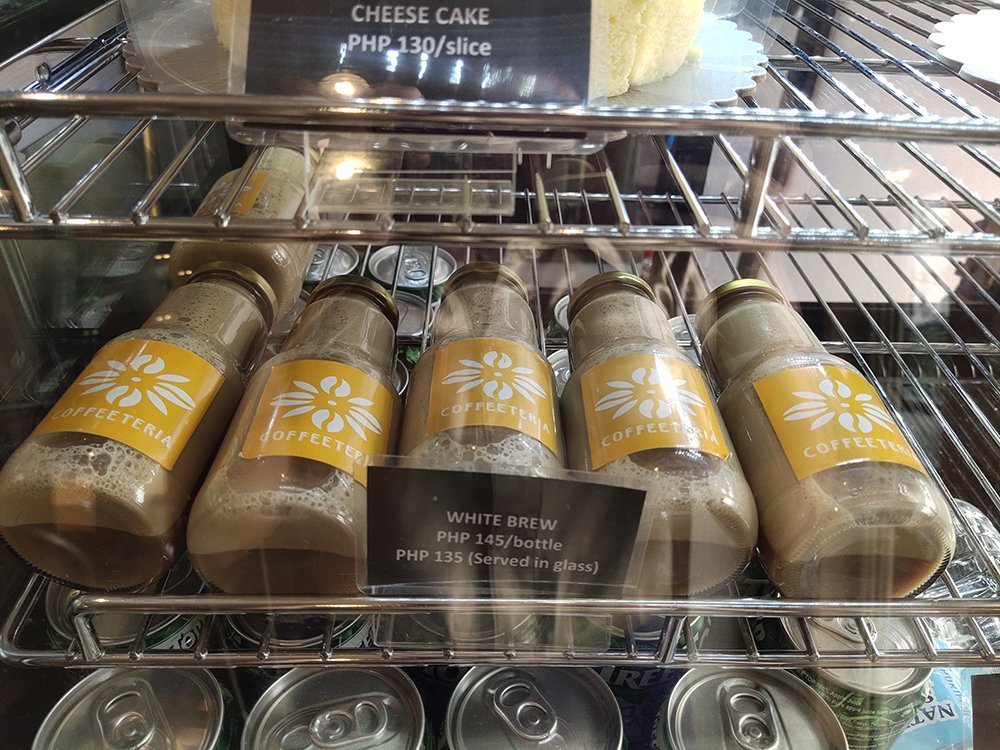 Coffeeteria serves me a welcome drink named white brew. It was tasty and yummy considering that it is a sugar-free drink.
Menu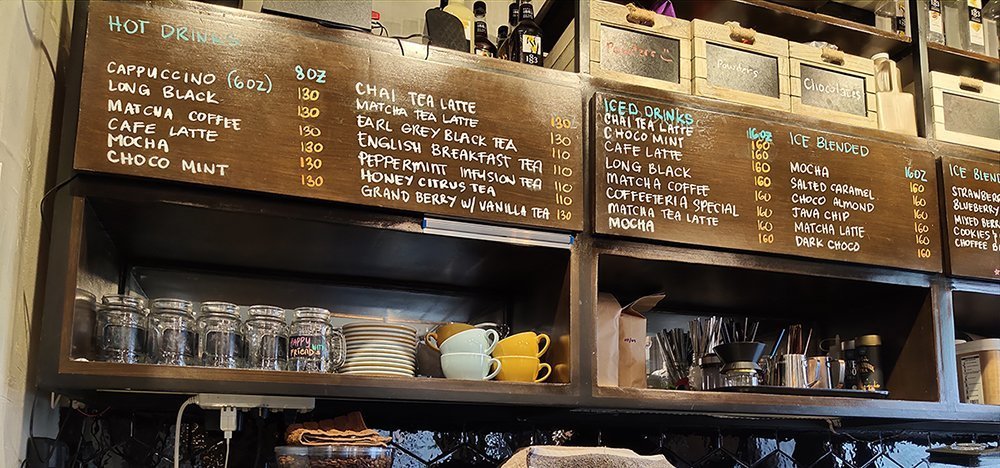 As what I said earlier, I never thought that my barista skill will level up considering that I'm at lvl. 0. The event started at a breezy but lovely afternoon. I got so excited. Really excited.
I have learned a lot. I have learned that coffee comes from different origins and beans (Robusta and Abarica). They taught me what to ask to know its freshness, the difference between latte, and macchiato.
Latte making session.
I did make an espresso from the medium-roasted beans. First, I ground it using the machine. After that, I use the coffee distributor leveler to compress the coffee in the filter basket prior to extracting. Then, I extract the coffee by using the machine. Easy peasy, ehy? no sweat! haha
Up next is the Steaming of Milk which made me tense in so many ways. It made my brain cells work, work and work. (dghan lng gyud sia og steps!) So, first thing is to weigh your milk to attain the desired volume of milk to be used which in this case is based from the cup. You really need to level up your mathematics adding game here. After calculating, pour over the milk and then steam. I will not indulge to details cause its making me nervous right now. haha! What if I remembered it wrong?
Then, I poured over the steamed milk on the espresso and WALLAAAA! Latte came into existence. The angels sing in harmony because I just made progress. I made my very first and very own LATTE. One of my fave to-go drinks. I also drew an epic heart art on my latte's foam.
See below video to exactly know what I am really talking about.
Important things that I've learned from Coffeeteria
❤ To know its freshness, ask for the roast date.
❤ Macchiato comes from the latin word meaning "stained" or "spotted" so the literal translation of caffè macchiato is "stained coffee" . Just a stain of milk on the espresso and that's it.
❤ Latte is a combination of one shot of espresso (9g) and steamed milk.
❤ Espresso Grinders should be a standalone machine.
Where is Coffeeteria located?
The coffee shop Coffeeteria is located at 2nd floor North Agora Minoza Street Talamban, Cebu beside savers depot and above 360 pharmacy.
How to get there?
Via Jeepney
Coming from Colon, Cebu, Hop on any 62B/62C jeepney. It wil
Via Taxi or Private Car
They are searchable via google maps and
Other informations
You can find them on Instagram, Facebook and on their website.

Coffee Lover? Check this coffee shop out.
Always remember to "Develop your One Days to Day Ones!"
XOXO,