An island in the Philippines that is located in the Eastern Visayas Region – Biliran.
Biliran is composed of two major islands – Biliran and Maripipi, and smaller islands and islets that dot its water including the famous Sambawan Island.
Traveling to Biliran for the first time? This detailed and curated travel guide will make it easy for you to plan a trip, save money and maximize your time. This guide will also make sure that you get the best out of your money while travelling to the Falls.
Scroll down to read must-know travel tips before you go, followed by a sample itinerary + budget breakdown , recommended hotels/places to stay , things to do/places to visit and lots of extra travel tips.
Get Started
How to get to Biliran — By plane + Van, Biliran can be reached on an hour flight + an hour van ride from Cebu. Biliran has no airport so you need to travel by boat or airplane.
Always book your hotel early — Avail low rates and avoid fully-booked rooms by booking online as soon 2-3 months before your travel departure. Click below to compare discounts and read reviews by other travelers.
Check discounts and prices online — Save money by checking discounts on tours & airport/hotel transfers. Booking before you leave also saves you time & avoids the hassles of bringing large amounts of cash during your actual trip.
Philippines 3G/4G internet data sim card & pocket WiFi rental
🏷️ 12% OFF 4G/3G WiFi (MY Airport Pick Up) for Philippines
🏷️ 5% OFF 4G WiFi (MNL Airport Pick Up/Delivery) for the Philippines
Spend 2 days or more — While it's possible to explore the highlights of the island in a day, consider planning at least 3 days to tour the beaches.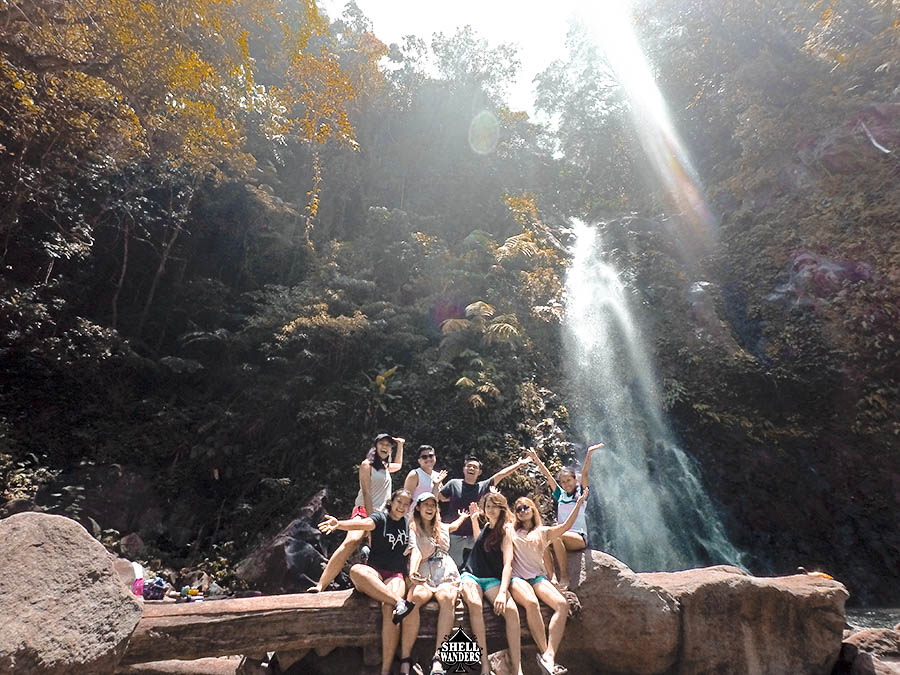 Save More while Traveling — I've included a lot of money saving tips on this guide. You can actually save more when you do not include attractions that has entrance fees. You can achieve cheaper expenses by knowing where to find and book the attractions.
Getting around Biliran — There are a lot of transport and tour options available whether you want to go with a private tour or a do-it-yourself trip. You can even go full local and try the motorcycle/tricycle commute to get around or stick with packaged tours that can offer a hassle-free experience.
Grab is not offered in this area.
See more blogs & travel guides
Pre-Travel Guide
✓How to get to Biliran?
✓ How to get around Biliran ?
✓ Should I book my Biliran hotel online?
✓ What to prepare for a trip to Ulan-Ulan and Recoletos Falls ?
✓ How to find cheap flights to visit Biliran ?
✓ When is the best time to visit?
✓ Travel Must Haves
✓ Money-saving tips
How to get to Biliran
Direct Flights from Manila,Cebu, Davao, Cagayan de Oro and more are being served to Tacloban. Flights are operated by Cebu Pacific, Philippine Airlines and AirAsia.
✓ ENTRY POINT MANILA (NAIA) or CEBU (MCIA) or DAVAO
◾By Airplane (Cebu pacific, Airasia and Philippine Airlines)
Manila to Tacloban.
From Tacloban ride Van-vans, Duptors, Grandtours to Naval, Biliran. The trip will take approximately two hours and a half. Fare is PHP 120.00 per person.
At Naval, ride a habal-habal or motorbike to Ulan-Ulan Falls. This will cost you around PHP 100.00 per person. Travel time is 25-30 minutes. (note that this fare is for two way trip)
✓ ENTRY POINT CEBU (Pier 3)
◾By Boat (Roble Shipping Lines)
From Cebu, ride the Roble Shipping lines boat at Pier 3 to Naval, Biliran. Roble Shipping Lines serves the route 6x a week and at 7:30pm. Travel Time is around 6 hours

or
◾By Fast Craft or Fast Boat (2GO, Oceanjet or Weesam)
From Cebu, ride any of the three boat at Pier 1 to Ormoc City, Leyte. The three fastcrafts serves the route daily. Travel Time is around 3 hours. Fare is PHP 600.00

At Ormoc City, ride a tricycle to Robinsons near Simangan. Note: make sure to point out that you will be riding a van because there are 2 Robinsons in Ormoc. Fare for the tricycle is PHP 8.00.

At Robinsons Ormoc Van Terminal, ride a Van to Naval,Biliran. Travel Time is about 1 hour and 30 minutes. Fare is PHP 130.00.

MAP ON HOW TO GET TO BILIRAN
Should I book my Biliran Hotel Online?
My answer will always be YES. Head over to the article Where to stay below for more information.
What to prepare for a trip to Biliran?
Sunblock— If you don't have a plan in getting yourself tan, then bring some sunblock to protect your skin from the suns UV rays.
Hats and Eye wear — Protect your eyes from the heat of the sun.
Cellphone Waterproof Case — You don't want to drench your phone w/ saltwater.
Rent a GoPro – If you are in Cebu, my friend can rent you one here.
Food – Although there is a convenience store in the island, it is much better to bring your own foods and drinks.
Powerbank & Batteries – Electricity on the island only runs from 6:00 PM to 6:00 AM
Tent – Even if you are not staying overnight, just bring. It can lessen your expenses.
Snorkel and Scuba diving gears – Bring your own.
How to find cheap flights to Tacloban?
Start your search on Wego, Momondo, and Skyscanner.
Also, check Tacloban promo alerts several weeks or months ahead of your trip if you are planning your trip early. The cheapest promos are sold up to a year in advance of the travel/flight departure date & are often only available if you book directly with the airline.
When is the Best Time to Visit?
In my experience, March – June are the best months to visit Biliran since rainfall is less in those months.
Travel Must-Haves
✓ Google Map App – A life-saver for me because without it, I might get lost.
✓ Google Translate – Super powerful app. Translate anything.
✓ Gps-Guided App – Tour the city like a local with this app.
✓ Sunscreen – Protect yourself from sunburn or much worse – Cancer.
✓ Pocket Wifi or Sim Card – The convenient of searching anything is a go-to. Please don't forget this baby. It is a life-saver for me though.
🏷️ 5% OFF 4G WiFi (MNL Airport Pick Up/Delivery) for the Philippines
🏷️12% OFF 4G/3G WiFi (MY Airport Pick Up) for Philippines
Money Saving Tips
Get a good map and explore the city on your own tour — You can tour the city at your own pace plus you can choose from a variety of options. There are a lot of awesome things to do in Biliran that doesn't cost a dime.
Drive a motorcycle — This is the cheapest way to get around.
Stay at hostels or airbnb — If you are travelling alone or by group of 3, hostels are best for you. But, if you are travelling in group of 4 or more, then airbnb is best for you. I have calculated the difference and airbnb ones are best for group of travellers.
Where to Stay in Biliran?
TOP RATED PLACES TO STAY IN BILIRAN
Marvin's Seaside Inn

Splurge / Brgy. Road, Naval. See discounts

Fragoch Tourist Inn

Mid-Range / Caneja Ext. Naval. Check Rates

MayLaka GuestHouse

Budget Hostel / Biliran Conferential Road. Check Rates
| | |
| --- | --- |
| UnderPHP 2,000 | Best Biliran Apartments — For 4 or more travelers looking for decent yet affordable accommodations and does not like crowded hostels.See rates & reviews |
| UnderPHP 1,000 | Best Biliran hostels & budget hotels — affordable places to stay for backpackers/solo travelers.See rates & reviews |
Where to book
Book your room through these trusted booking sites. I use them frequently to avail cheaperst prices & enjoy convenient bookings. Click below to confirm the lowest prices:
Guess what? I am such a joiner for this trip. Did not look it up online again.
We came from cebu so our route will be – Cebu to Naval (obviously).
Day 0.5: En route to Naval, Biliran via Roble Shipping Lines
| | |
| --- | --- |
| Time | Activity |
| 06:00 pm | Meet at the Cebu City Pier 3 |
| 07:30 pm | Departure time |
| 7:00 am | Arrival at Naval Biliran |
Day 1: Biliran Island Tour (Prepare to get wet!!)
| Time | Activity |
| --- | --- |
| 07:00 am | Arrived at Naval, Port |
| 09:45 am | Arrived at Sale's Residence (Prep) |
| 10:15 am | En route to Ulan-Ulan Falls and Recoletos Falls |
| 11:00 am | Arrived at Ulan-Ulan Falls |
| 12:30 nn | Trek to Recoletos Falls |
| 12:45 nn | Lunch |
| 02:00 pm | En route to VRC Resort |
| 02:45 pm | Stops at Rice Terraces |
| 03:30 pm | Arrived at VRC Resort |
| 04:00 pm | En route to Bethany Hills |
| 06:00 pm | Dinner at Bethany Hills |
| 07:00 pm | En route to Sale's Residence |
| 08:00 pm | Free Time |
The trek to Recoletos falls is very hard. You need to risk your life in crossing the path. Please wear shoes with grip so that you won't easily slide. Please be careful and don't bring many things with you.
Day 2: Sambawan Island + Unexpected turn of events
| Time | Activity |
| --- | --- |
| 0400 am | Wake up Time and Breakfast |
| 0700 am | Buy foods at market |
| 0830 am | Arrived at kawayan Municpalty |
| 0945 am | Arrived at Sambawan Island |
| 1015 am | Prepare food |
| 1100 am | Trek to the watchtower |
| 1230 nn | Lunch |
| 1245 nn | Picture Taking, Chika and Swimming |
| 0100 pm | En route to Kawayan Municipality to wash up |
| 0230 pm | En route to Naval, Biliran |
| 0300 pm | En route to Ormoc CIty |
| 0500 pm | En route to Baybay City |
| 0700 pm | Dinner |
| 0800 pm | En route to Cebu |
As planned, we were supposed to go back to Cebu via Ormoc because a fastcraft is available but unexpectedly the tickets were sold out because an event happened that weekend. So, we hurriedly went to another city ( I am from Ormoc and I was supposed to show off my city to my friends but did not happen). We went to Baybay city to find boats that will depart that day and luckily, we did find one. It was one hell of a day and I thank God because we were still safe and got what we wanted. AMEN! Lesson learned again. Always buy ticket ahead of time.
Your travel expenses will largely depend on your traveling style and how much you plan to spend on activities, accommodations & food. To help you set your own budget, here are budget estimates if you follow the 1-Day itinerary posted above. Make sure to review all discounts & online booking prices.
Prices below are 'per person', calculated based on a group of 6 people sharing the travel expenses.
Transport expenses breakdown
PHP 500
Sambawan Boat Fare — PHP 3000/ 6
Budget Trip Expenses Summary
500
Transport — Sponsored by my bff
FREE
Accommodations — Since we stayed at a house of my bestfriend, then its free.
PHP 800
Food — Full meals x 3 days for 2 days
PHP 195
Activities — Admission tickets/entrance fees on selected activities above.
PHP 1,495
Total — Including all expenses above for 2 days and 1 night
Other fees to take note of
PHP 50
Entrance Fee for Climbers (Falls)
PHP 50
Motorbike Fare (one way)
PHP 660
Roble Shipping Fare
Thank you sale residence for accommodating us during our stay.
* Prices subject to change without prior notice
What to do in Biliran
Check out these Must-Do activities in Biliran.
1. Swim in the cold waters of Ulan Ulan Falls
2. Instagrammable rock formations at Recoletos Falls
3. Mini Cliff Diving at Recoletos Falls
4. Swim and be amazed at Bethany Hills Overlooking View
5. Go trekking at the hill for the 360-degree view of Sambawan Island
6. See the wonders of Rice Terraces
8. Chill and Unwind at Mainit Hot Springs
9. Swim at Agta Beach
11. Island Hopping
Swim and feel the water embrace your being. Be with the nature.
2. Instagrammable rock formation at Recoletos Falls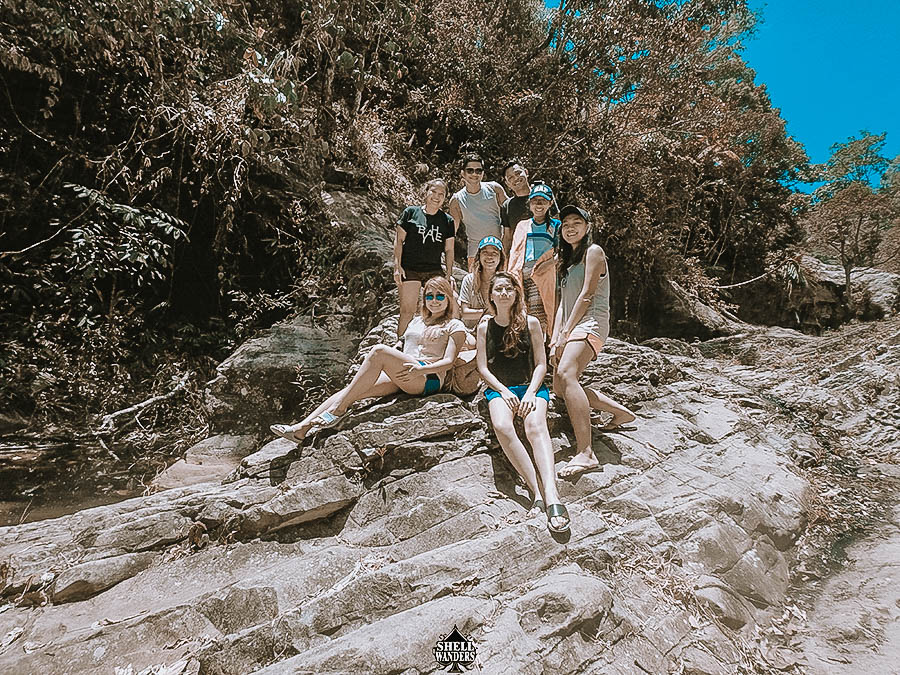 Incredible, right? Be careful not to trip yourself in the process.
3. Mini Cliff Diving at Recoletos Falls
Some locals did jump from a mini cliff. Just be careful, okay? Don't want my readers to get hurt. Have fun and take a lot of pictures and memories.
4. Bethany Hills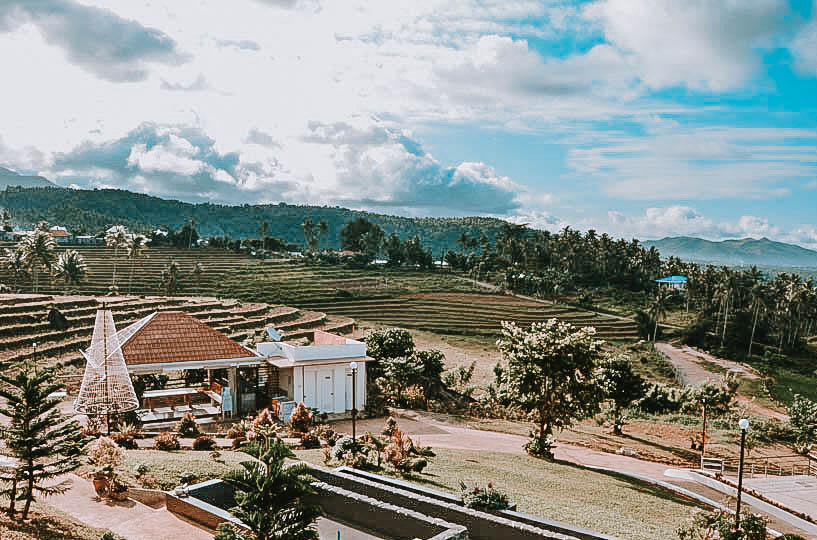 They do have a swimming pool, recreation area, rice terraces, overlooking view of the place and a lot to mention. Oh, watch out for their pond.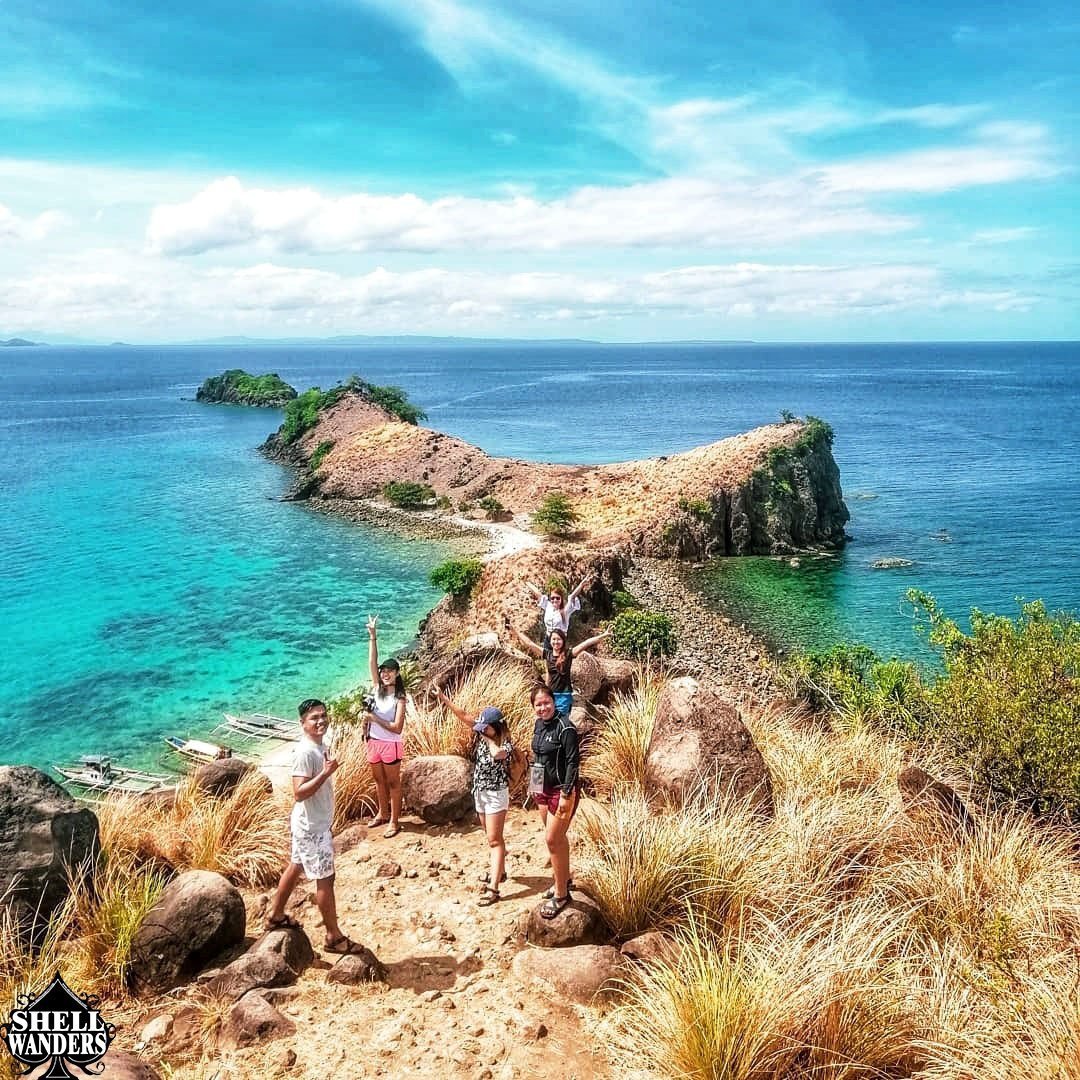 Be amazed at the formation of the island. The watchtower is located here too. Bring food and have fun! Just don't talk loud. There is a lot of things that you can do here that might help you tick that one off in your bucket lists.
6. Rice Terraces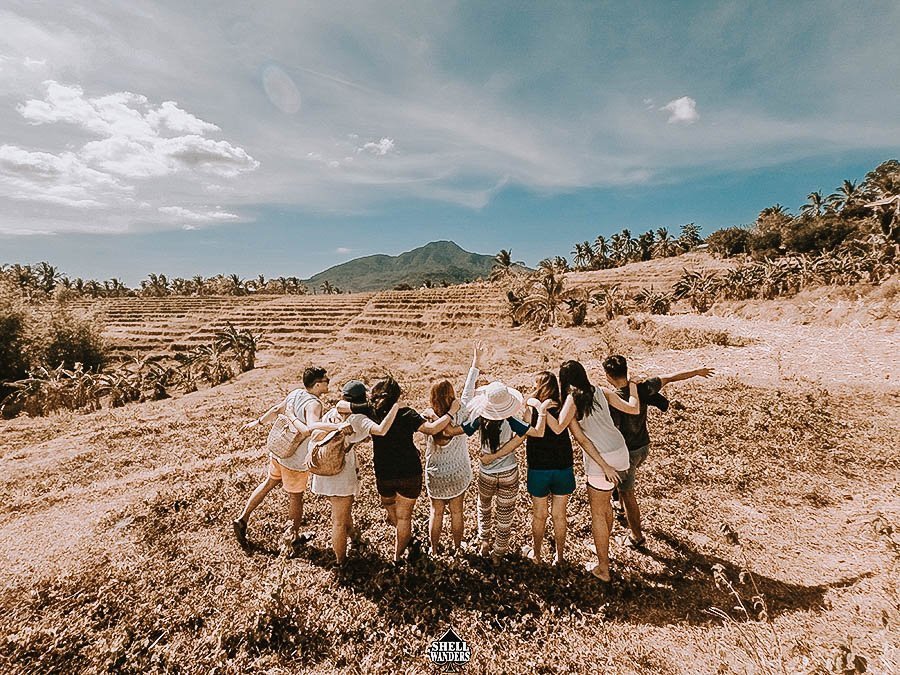 Stop , Look and Listen. A little stopover won't hurt once in a while. Stop and embrace the nature that this earth gives us. Instagram worthy place, isn't it?
7. Canaan Hill Farms
8. Mainit Hot Springs
Get the relaxing healing of nature with the hot springs.
9. Agta Beach
This beach is near VRC Resort.
10. Relax in VRC Resort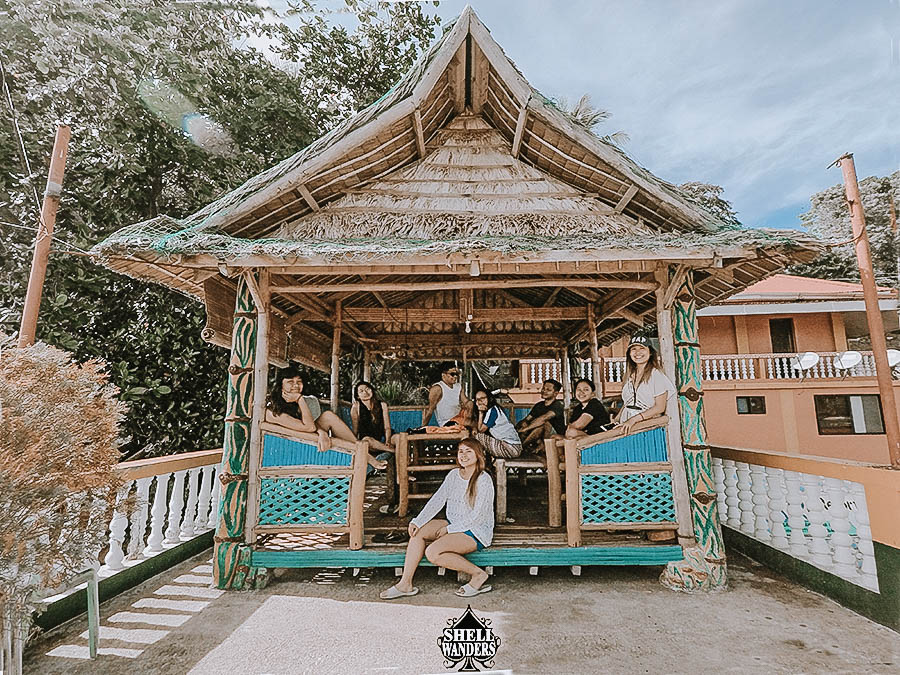 This resort has access to a pool and beach.
11. Island Hopping
A fan of island hopping? Don't worry this small town of Biliran will never fail you.
Map to Help You Locate Biliran Attractions
Have you visited this island? How was it? Share your thoughts below.
DID YOU ENJOY THIS POST? PIN IT FOR LATER!!
XOXO,