47.49 miles outside of Cebu City is where Bogo City lies. It is a 6th class city in the province of Cebu.
Bogo City is located in the northeastern coast of Cebu province, on the principal island of Cebu.
10 Things to do in Bogo, Cebu
1. Spend your Day at Capitancillo Island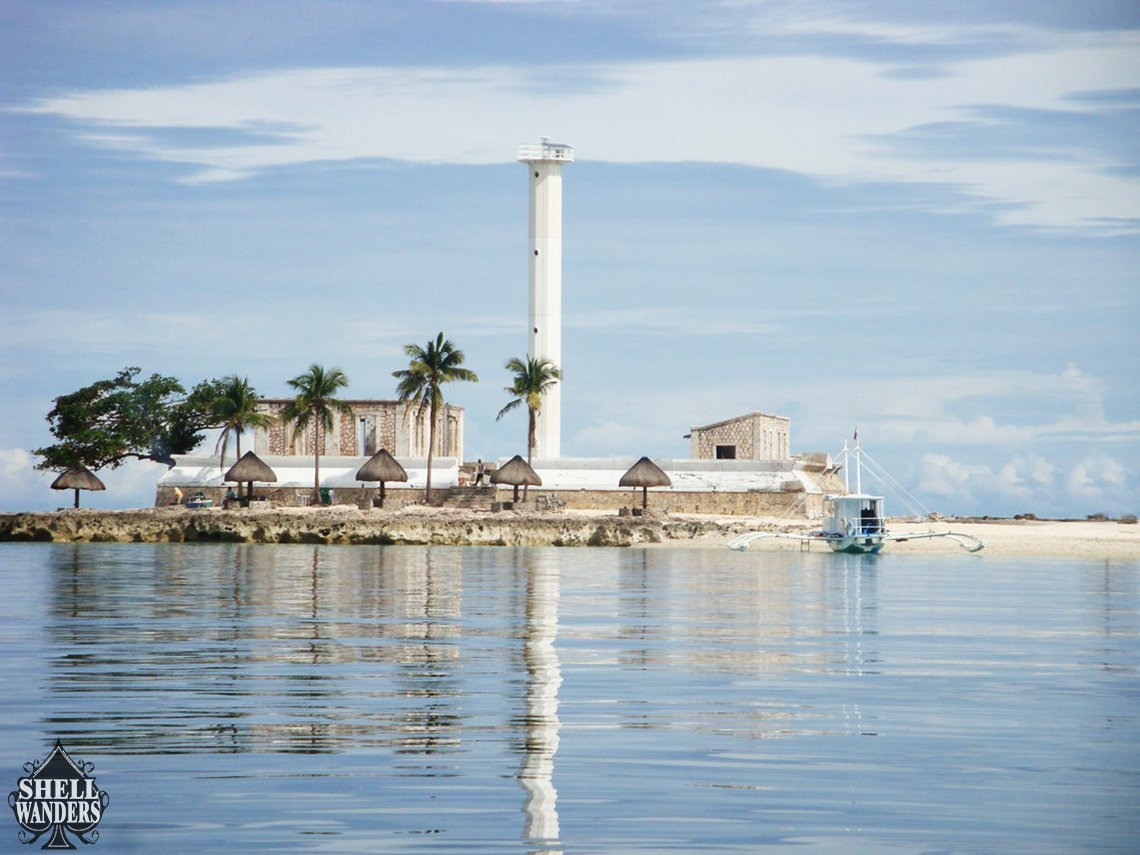 Capitancillo is a small coral island of the east coast of Bogo, Cebu with scuba diving site and a lighthouse.
The island is a protected marine sanctuary, featuring three dive sites and a lighthouse
Rebuilt in the 1950s, the lighthouse is one of the oldest lighthouses in the province
Option 1, The Hassle Free Tour – If you like to have hassle free island getaway in Capitancillo Island, contact Bunzie's Cove because they have tour packages not only for this amazing island but also for some places in Tabogon.
For bookings and inquiries contact:
info@bunziescove.com
anniemaychen@gmail.com
Or visit the Reservations Office at:
A.C Signature Developments, Inc.
Business Walls Bldg., 856 A.S. Fortuna Street,
Banilad, Mandaue City 6014
Cebu, Philippines
Option 2, The DIY – Ride a bus bound to Bogo in the north bus terminal. With that, you need to be ready for an almost three-hour trip in going to your drop off point, Bogo proper. Then, look for a pedicab that will bring you to Brgy. Siocon Bantay Dagat Outpost. From there, find some boatmen who will take you to Capitancillo Island.
For more inquiries about Capitancillo Island, contact Bogo Tourism Department with these numbers (211) 260-5183 or 260-5310.
2. Pintos Festival – City's Festival
For the month of May, Bogo City celebrates their festival called Pintos.
It celebrates their popular delicacy made from corn.
The festival is a replacement of an older celebration called 'Kuyayang Festival', which is rooted in a traditional courtship dance festivity.
Pintos fiesta is celebrated in the latter part of May and this coincides with the town fiesta celebrating its patron saint – Saint Vincent Ferrer (May 26).
3. Visit the Miraculous Medal Shrine – in La Paz
Lapaz, City of Bogo, Cebu.
The shrine is situated on top of a hill and one must climb more than a hundred steps of its steep stairway to reach the giant statue of Blessed Virgin Mary.
Tourist and not-so-religious guests come to see the place to light a candle, say a little prayer or the Holy Rosary at the foot of the gigantic image of the Virgin.
4. Tugbungan Mangrove Eco-Farm
Tugbungan Mangrove Eco-Park and Forest – a vast mangrove eco-reserve.
A really known fact of the mangrooves is that it protect shorelines from damaging storm and hurricane winds, waves, and floods.
Be sure to wear the right footwear when walking through the beautifully built wooden walkway surrounded by endless mangroves.
It is one of the beautiful experience this place has to offer.
This place is relatively tucked in, so ask around for directions and expect some bumpy roads getting there!
5. Taste their Famous Delicacy
"Pintos," ground young corn mixed with milk and sugar, wrapped in individual corn sheath and then cooked.
Read more: 101 Things to do in Cebu
6. Be one with Nature at Arapal Nature Retreat
Arapal Nature Retreat is one of the popular Hotel Resort located in Arapal, Anonang Sur, Bogo.
You also have the chance to harvest/pick fruits or vegetable (seasonal). And even learn through conference or seminars about organic farming and raising livestock! Just be sure to ask them.
They're open from Monday to Friday from 9am-5pm. And on Saturdays only by appointment but they are closed every Sunday.
Tel. Numbers:
+63 917 123 4295
+63 917 784 5916
For more information and updates, visit them at www.arapalnatureretreat.com.
7. Instagrammable place at Odlot Hideaway Beach Resort
A resort located on top of a cliff by the ocean. The beach has some cottages with cogon-grass roof, restaurant with the local dishes, bar , hammocks and sunbathing loungers.
Odlot Resort is located in the northern side of Cebu Province in Bogo City, Cebu, Philippines.
The locals sometimes spend their weekdends and holidays in this kind of resort.
If you want to have a view by the sea, this one is for you.
CONTACT INFORMATION
Address: Odlot Hideaway Beach Resort, Odlot, Bogo City, Cebu, Philippines
Telephone: (+63 32) 267-6632-Wendy
Lapu-Lapu Residence Telephone #: (+63 32) 505 0939)-Vic or Mar Dungog (owner)
Lapu-Lapu PLDT Landline Plus #: (+63 32) 514 5392)-Vic or Mar Dungog (owner)
8. Our Lady of Remedios Church
This church is situated about 3-4 hrs away from Cebu City. About 4 kms drive from Bogo City proper.
I have read in a blog that a parish priest told them a story that the statue of Mary shed tears.
The devotion of the locals to Our Lady of Remedies in Odlot has grown steadily ever since the statue started weeping.
A short trip to this image should be on this list.
9. Bogo Barbeque Plaza
A barbeque place located near the pier vis a vis bodies of water.
The plaza was opened last September 29, 2012.
It offers a really chilly and awesome vibe unless it rains.
10. Swim and Relax at Nailon Beach Resort
Well – known for its white sand and harmonic place — Nailon Beach Resort.
This is the most anticipated beach resort in for the locals in the area.
It is one of the resting place of their well-known actors and actresses in times when they are going to visit the city especially during City Fiesta.
Map to help you locate the place in Bogo, Cebu

Have you ever been to the places I've listed above? Go and try them yourself!
Always remember to "Develop your One Days to Day Ones!"
XOXO,