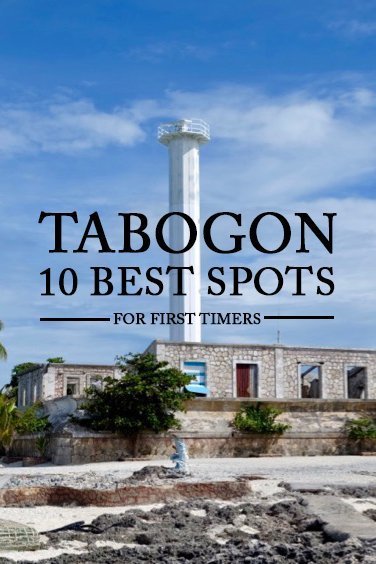 An unexplored place that is hidden at the north of Cebu , Tabogon. It belongs to the 3rd class municipality in Cebu.
Tabogon comes from the bisayan word "busy", because during the olden times, the bustling and busy farm fields marks this place.
Tabogon is bordered on the north by the city of Bogo, to the west by the town of San Remigio, on the east by the Camotes Sea, and on the south by the town of Borbon.
If you are looking for an up-and-coming destination in Cebu, check out this list of top places to visit and things to do in Tabogon, Cebu, Philippines.
1. Unwind at Guiwanon Cold Spring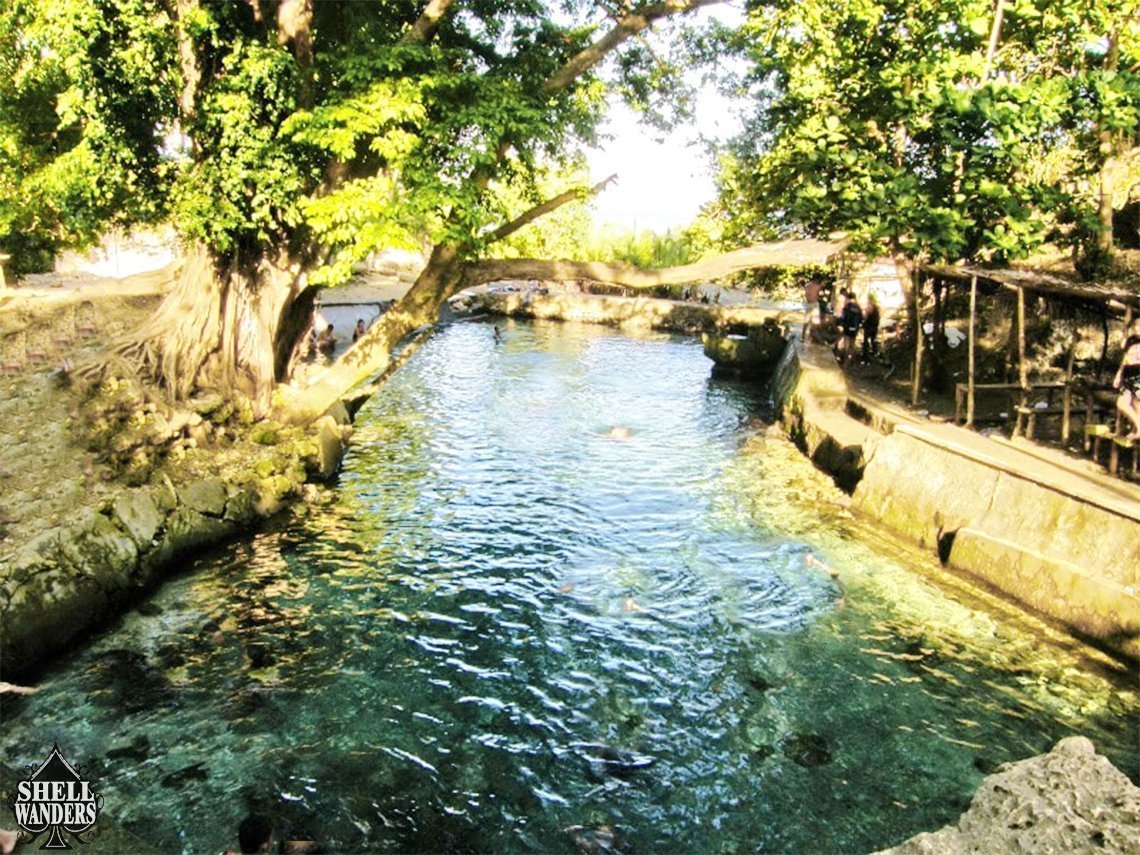 The Guiwanon Cold Spring is located in Brgy. Maslog. Packed during the summer, the Guiwanon Cold Spring offers a cool, peaceful, refreshing retreat from the summer heat.
The pool was divided into two: The shallow part and the deeper one. The shallow area is good for kids while the deeper one is 6 ft. deep.
Entrance:
Adult or Kids: 25 pesos
Parking fee
4 wheelers: PHP 20 (SGD0.5 , $0.4, € 0.3)
2 wheelers: PHP 10 (SGD0.25 , $0.2, € 0.15)
Cottage: PHP 100 (SGD2.5 , $2, € 1.7) (whole day)
Take note: There's no corkage so you may bring your own food!
You should visit the place on weekdays rather than weekends, as surely you don't want a small dimension spring to be jam-packed with locals or tourists.
2. Chill at Sea Turtle Lagoon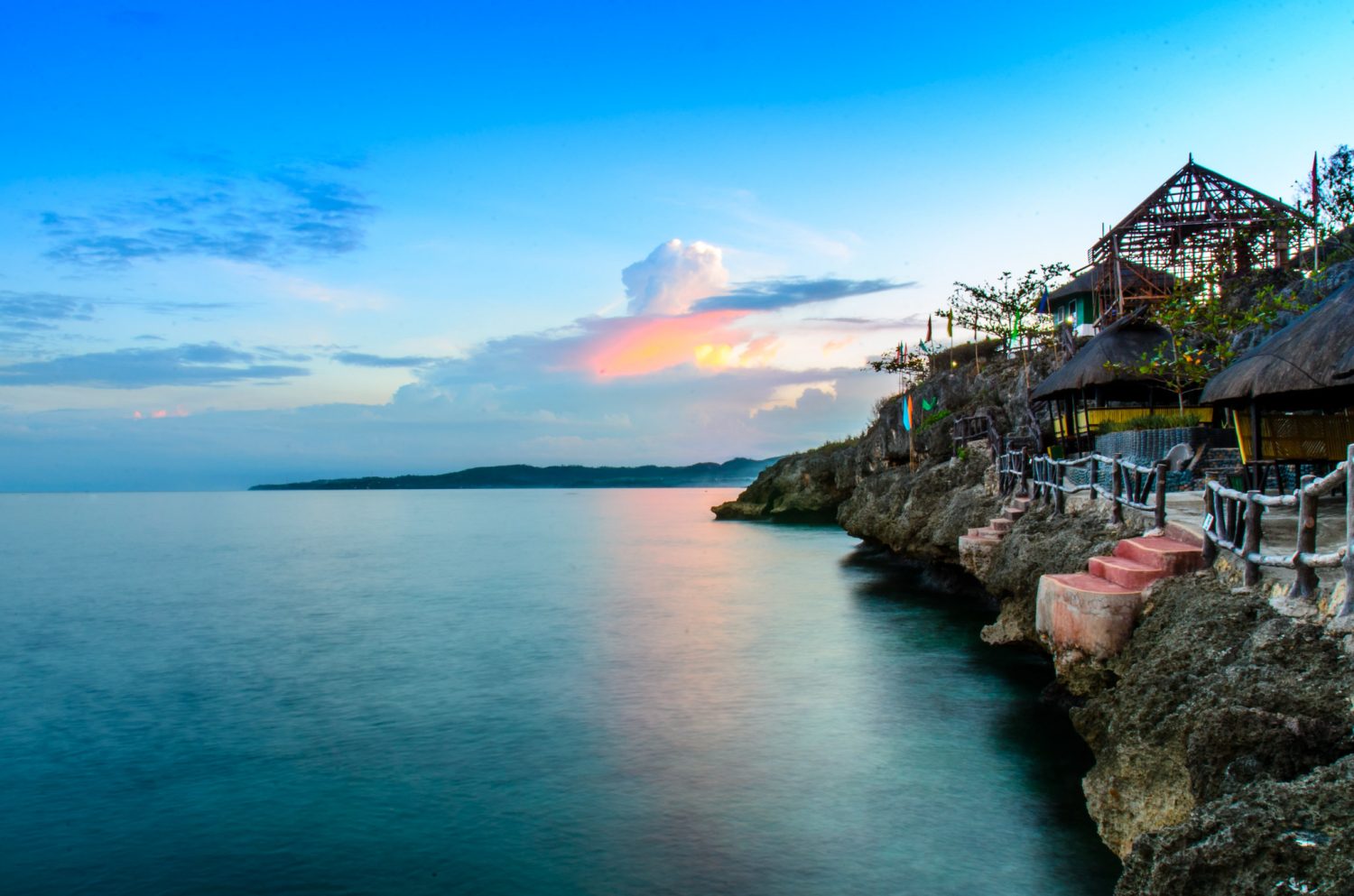 At Sea Turtle Lagoon Resort, you can see and swim with sea turtles! Not kidding! Although they aren't present everyday , the beautiful blooms will compensate this. The resort doesn't have a swimming pool nor offer a whites sand or shoreline but who needs an artificial pool when you have a natural body of water right in front of you? Plus, their cottages look so sassy and cozy unlike other cottages in the Philippines that looks cheap and about to break because it hasn't been maintained.
The water is very clean, no wonder why sea animals are very pleased. You will be pleased, too, for sure, because you can swim all day long and not worry about trash coming your way.
In regards to their rooms, you will totally feel like your in a different era because of the materials that they have chosen to use. It is kinda pricey but its definitely worth a try!
How to get there
To get to Sea Turtle Lagoon, ask the bus driver to drop you off at the Tabogon proper.
From there, take a trusty motorcycle to take you to the resort.
The fare is about PHP 20 (SGD0.5 , $0.4, € 0.3) only.
You can contact them here.
Note: This place offers snorkeling, cliff diving, deep sea diving, hiking and island hopping. Kids must be accompanied by adults at all times as it is very near the sea.
3. Cross the Salag Hanging Bridge and Mangrove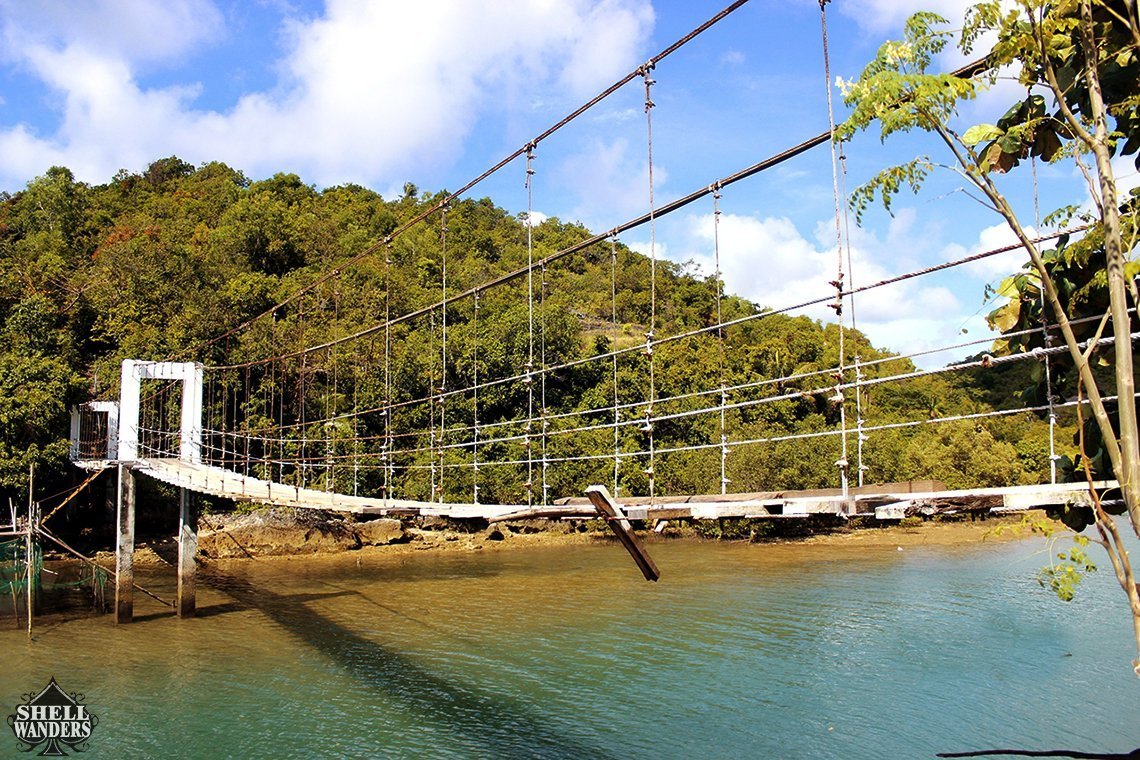 Before anything else, let us examine and understand a Mangrove tree. Mangroves are tropical trees that thrive in salty and coastal waters. It has the ability to store vast amounts of carbon thus, mangrove forests are key weapons in the fight against climate change.
Also, you can spot the hanging bridge in the area but beware it is not for the weak (echos!!). The bridge is kinda scary but you should push through.
How to get there
From the Tabogon bus terminal or from wherever you are, hail a motorcycle to take you to the Salag Mangrove Park. The ride won't be smooth but you will have fun!
4. Swim at Bitoon Gamay
Bitoon Gamay is a bisaya word that literally means "star small". This small place is not kid-friendly because it is actually very rocky. If you wish to take your kids to the water, proper swimming footwear should be provided because the rocks can hurt their feet. The water is very clean though and the area is surrounded by big rocks (can be IG-worthy). A few steps form Bitoon Gamay is Bitoon Dako which literally means "star big" and is actually bigger than this.
How to get there
Your bus driver knows this place for sure! Tell him where you want to be dropped off and you'll be there in no time. It is along the main road as well so you won't have a hard time finding the place. It is found right after Nipa Beach, around 10 minutes away from the bus stop.
The place will put you in utter silence! It looks like ordinary in the outside but once you take a little step in, you will see a very GREECE-inspired room, big enough for 10 people to fit. Its theme is also white. They have swimming pools fronting the beach and of course, a very warm view to watch the beautiful sunset. As mentioned, the beaches in this part of the north are not the best but you can still enjoy the view while swimming in the man-made pool if you like having man options.
Cottage and Room Rates, includes breakfast and good for 2 persons:
Kumintang Cottage (Non-Aircon):
PHP 2500 (SGD62.5 , $50, € 42) per night
Talisay Cottage (Non-Aircon):
PHP 3000 (SGD75 , $60, € 50) per night
Economy Villa (Non-Aircon):
PHP 3500 (SGD87.5 , $70, € 59) per night
Standard Room (with Aircon):
PHP 4500 (SGD112.5 , $90, € 75) per night
Deluxe Room (with Aircon):
PHP 5000 (SGD125 , $100, € 84) per night
How to get there – The Cove is located where Bitoon Gamay and Bitoon Dako are found. So from the North bus terminal, take off at Bunzie's Cove, after Nipa Beach. Be sure to tell the driver that! Take note that the resort is at the right side of the road. Should you want to book, call them at 3443039 or go to their Facebook page.
6. Headless Virgin
According to some locals, long time ago, Moro seafarers or pirates stole the head of the statue of the Virgin. The locals tried to replace the head but they weren't able to do so because the Virgin's body suddenly became heavy. So they just left it there. Believing it was a miraculous happening, they made a shrine and altar for it. Today devotees and believers go there to pray.
7. Nipa Beach
Nipa Beach is rocky but the water is very clean and the sunrise is very nice. Although there are many boats parked in the spot, they add to the beach's personality and look really good on camera! I like Nipa Beach because it is very raw, and not commercialized. You can still enjoy a peaceful day at the beach without having to pay a million bucks for the same experience. Just find a basic inn nearby and you're good to go.
How to get there
Again, Nipa Beach is along the main road and you will find it with the help of the bus driver. Don't forget to tell him where you are headed you so won't get lost. Just keep an eye on the right side of the road and for sure there's a sign that says Nipa Beach.
8. Swim at the Hayag Pool Resort
This resort is situated near the Guiwanon Cold Spring. It is definitely worth checking out for its affordability, refreshing scenery and vibes, and cool swimming pool. It has opened to the November 2018, with an entrance fee of only 50 pesos for adults and 25 pesos for kids.
9. Batanes feels at Caduawan
No wonder why this newly discovered spot in Brgy. Caduawan in Tabogon has been associated with the beautiful yet still-incomparable Batanes.
There is no specific name for this attraction as it is just a vast land area in Brgy. Caduawan, Tabogon. It is also worth noting that this is a good spot for stargazing or witnessing the milky way. No entrance fee or tent charge for now since this is a public area.
How to get there?
Exact location: Brgy. Caduawan, Tabogon, Northern Cebu – 2-3 hours away from the city.
BY BUS: From the North Bus Terminal, ride a bus going to Bogo, Hagnaya, Maya-bagay. Drop off at Caduawan Elementary School in Tabogon. Fare is PHP 70 (SGD1.75 , $1.4, € 1.2) per person (one-way). There's an alley beside the school. Walk a bit further until you have reached to the cemetery, but yes. That's your landmark. You can also ride a habal-habal for PHP 20 (SGD0.5 , $0.4, € 0.3) per person — but this is just a walking distance.
BY CAR: If you're bringing your own vehicle (accessible by 2- and 4-wheelers), just navigate with Waze or Google Maps and enter "Caduawan Elementary School" in Tabogon.
10. Emmare Beach Resort in Brgy. Maslog
Emmare Beach Resort is located just few meters away from the famous Guiwanon Cold Spring.
Details worth noting:
Entrance Fee:
PHP 100 (SGD2.5 , $2, € 1.7) per adult
PHP 50 (SGD1.25 , $1, € 0.9) per kid (10 y/o and below)
Room Accomodation:
PHP 1500 (SGD37.5 , $30, € 25) per night, good for 2 persons.
Operating hours: 7AM to 6PM daily
Contact number: 0919 538 0596
Email address: rene_monares@yahoo.com
Social: Facebook Page
How to get there?
Exact location: Brgy. Maslog, Tabogon Cebu — approx. 3 hours away from the city. Only few meters away from Guiwanon Cold Spring.
BY BUS: From the North Bus Terminal, ride a bus going to Tabogon – just read the signs for Tabogon via Borbon. Inform the driver to drop you off at Tabogon Public Market. Bus fare is PHP 88 (SGD2.2 , $1.8, € 1.5) per head (one-way). From there, ride a habal-habal (motorbike) going to Emmare Beach Resort, fare is around PHP 20 (SGD0.5 , $0.4, € 0.3) per head.
BY CAR: Just navigate with Waze or Google Maps and set your destination to "Monares EMMARE Beach & Resort". Parking space is available.

The town is 3 hours away from Cebu City and is very accessible. Take a bus to Tabogon-Bogo in the North Bus Terminal and simply inform the driver where you wish to go. They will keep that in mind and will notify you once you are near.
There you have it, our very own Tabogon in the northern part of Cebu. The town may look like there is nothing interesting to explore but this place has some nice spots to offer. Why wait for a holiday when you can pack your things and head there now?
MAP TO HELP YOU GET AROUND THE AREA
Come and visit Tabogon!
Always remember to "Develop your One Days to Day Ones!"
XOXO,