Never let age nor money hinders you from travelling.
No.
Not Ever.
Explore this vast world and experience different culture anywhere.
20 BEST THINGS TO DO IN CAMIGUIN ISLAND
Address: Panaad Walkway, Catarman, Camiguin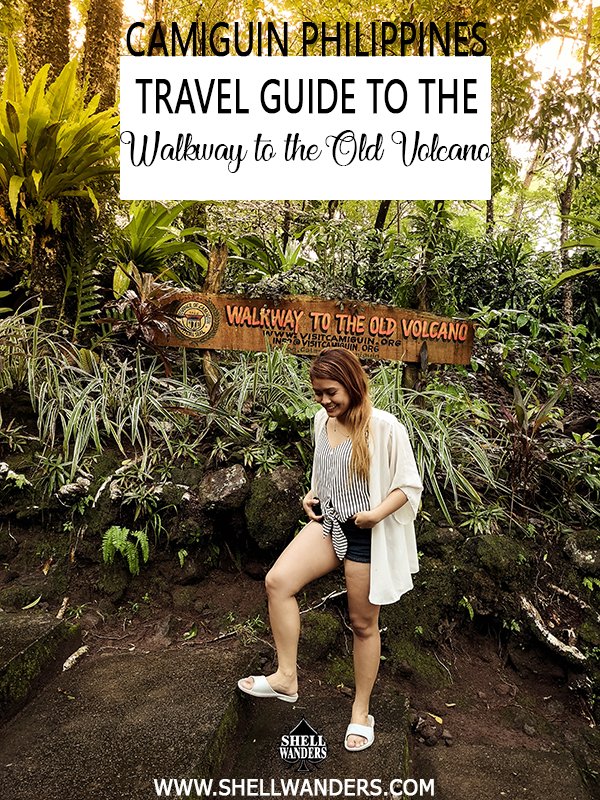 Hiking while enjoying the view of Camiguin. Plus stations of the cross with statues is in the area.
Address: National Highway, Catarman, Camiguin
This place is super rich in history. Plus its good for group picture.
Address : Panaad Walkway, Catarman, Camiguin
Do you see what I see? It is the Sunken Cemetery! A semi-circular color surrounding the Cemetery can be naturally seen by the naked eyes.
Address : Sto Niño Cold Spring, Catarman, Camiguin
Enjoy the cold waters from the Mountain.
Address: Ardent Hot Spring, Mambajao, Camiguin
We were lucky when we visited the area because a few people were swimming. Thus, giving us the opportunity to swam in any directions without hassle and took pictures greatly.
|Related Posts : Camiguin: 2500 PHP Budget Travel Guide and Itinerary
6. DISCOVER THE MAGNIFICENT FALLS IN TUASAN FALLS
Address : Catarman, Camiguin
Rainbow! Colorful Rainbow! Magnanimous Rainbow! O ye!
Address: Old Church Ruins
You will keep on wanting to eat more!
Address: Mambajao, Camiguin
Address : Gasa or Samuel by Vjandep
10. DISCOVER THE NAKED ISLAND AT CAMIGUIN WHITE ISLAND
Address: Mambajao, Camiguin
Enjoy the naked island!
Address: Pasalubong sa Camiguin
Calling all Lanzones and not Lanzones Fans!
|Related Posts : Checking In: Camiguin White Island Beach Resort
Address: 6J4J+Q9 Catarman, Camiguin
Corals! Not just corals. Giant Clams! School of fishes!
13. EAT PASTEL WITH FILLINGS IN A BUN
Address: Vandjeep Store
Are you thinking about the color Pastel? Well, this Patel is so different than that. It can be eaten. Try one out.
14. LANZONES PICKING AND EATING
Every October, a festival is happening. Look out for the crowd.
15. AMAZING VIEW AT VIEW POINT
Address: Viewpoint
Me and my friends did not expect to see this breathtaking view.
16. SIGHT THE GORGEOUS TRES MARIAS
Have fun finding the it! Just ask the locals!
17. SWIM AT MANTIGUE ISLAND
Address: Mantigue Island, Mahinog
Opposite side of the White Island. White sand also awaits you!
18. DINE AT GUERRERA RESTAURANT
Address: Pearl Street, Rocky Village Yumbing
Experience dining at this beautiful restaurant overlooking a field of grass with different animals.
19. TREK AT MT. HIBOK HIBOK
Address: Mambajao, Camiguin
Trek to Mt. Hibok-Hibok. Due to time constraint, we did not trek this mountain. Maybe I'll be back next time!
20. EXPERIENCE SPRING AT SODA SPRING
Address: Compol-NIA-Mainit Road, Catarman, Camiguin
This Spring is much smaller than Ardent Hot Spring and Sto.niño Cold Spring.

HERE IS A MAP TO HELP YOU GET AROUND THE CAMIGUIN ISLAND, PHILIPPINES
Anything else I'm missing? Have you been to Camiguin? How many of these have you been to? What's next on your list?
DID YOU LIKE THIS POST? PIN IT!
XOXO,